Ilam Gardens Azaleas
To every thing, turn, turn, turn - there is a season. And none so beautiful than the season of the flowering deciduous Azaleas. My few are dotted around the place, surviving quietly, growing slowly, maybe struggling a little, then whoopie! They flower, below the Dogwoods and the last of the flowering cherries. So beautiful.
Ilam Gardens Azaleas
I've just been for a walk around Ilam Gardens, to enjoy the mass plantings of Azalea varieties bred back in the day by Edgar Stead. Very back in the day - his first efforts with hybridizing rhododendrons were in 1918. Click his link if you want to read more about him.
In their season the Ilam Azaleas are simply stunning. Nothing is labelled, some are fragrant, some not. There's great subtlety in the differences of flower colour, so it won't be possible to identify the varieties accurately from my photographs. Just enjoy them, I reckon!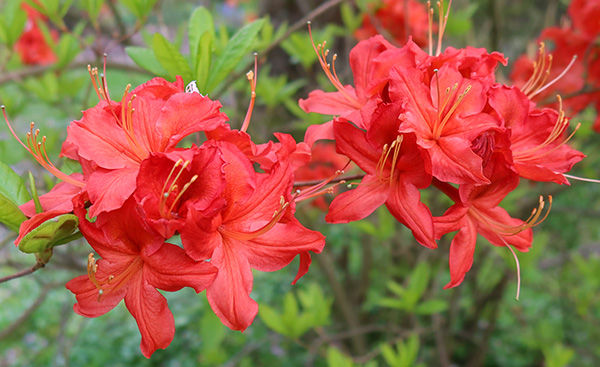 Ilam Gardens Azaleas
'In a small garden, deciduous azaleas are more back-of-the-border plants than specimen glories. They lack good structure and form and their foliage is rarely remarkable...' This quote is from the Jury Garden website. Seems a little 'sizist'. Small gardens can still connect with beautiful mass botanical plantings. Dream big in a small garden, and find a space. Maybe choose a golden, fragrant variety, set a garden bench nearby, and dream.