Fluffy Daffodils
I have some unusual bi-coloured daffodils growing in the Moosey garden. Some will be doubles, others split coronas, according to the proper classifications. Forgive me if I refer to them as 'fluffy' or 'frilly'.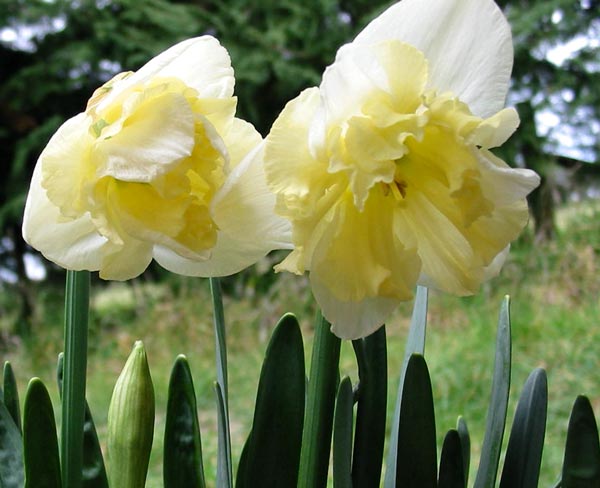 Bi-Coloured Fluffy Daffodils
The big bags of mixed daffodils I got from the local daffodil farm have included quite a few bulbs with fancy coloured and shaped flowers. Their stems tend to be strong and short, which suits my windy spring garden.
Bi-Coloured Fluffy Daffodil Close-Up
The photographs below show some of the colour variations of my doubles and split coronas. These fancy and frilly daffodils look so pretty!
Some of My Fancy Daffodils
Here are some more.

Three More Daffodils
Enjoy!