Agapanthus Foliage
blue agapanthus in flower
I grow the large blue flowering Agapanthus at the top of the driveway border, where they are nearly underneath a large gum tree. The soil there is quite dry and yet these plants seem to do well. I love their clear green foliage.
Foliage and Flowers
Of course Agapanthus in flower is a beautiful sight. A bright pink Flower Carpet rose keeps my Agapanthus company but unfortunately the two don't get their flowering times to coincide.
Agapanthus have very nice foliage - that's why I've included them in this foliage section. I grow small and large varieties, and many of my clumps flower sparsely. That's completely my fault - I've planted them underneath trees, and they don't get enough sun.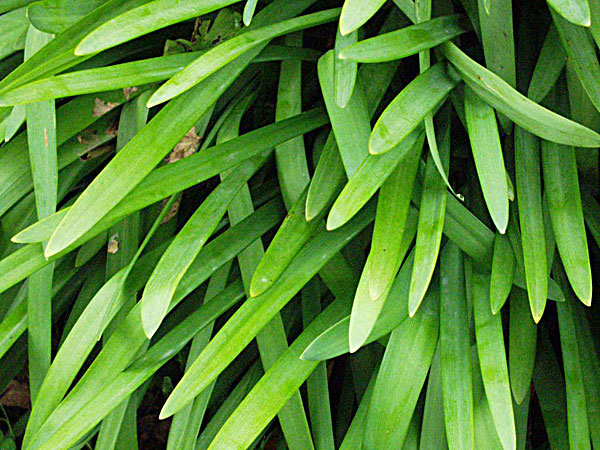 Agapanthus Leaves
The long mid to dark green strappy leaves of Agapanthus are used in my garden to contrast with round-leafed neighbours. The dwarf agapanthus look particularly good planted in the middle of smaller hostas.