But Is It Garden Art?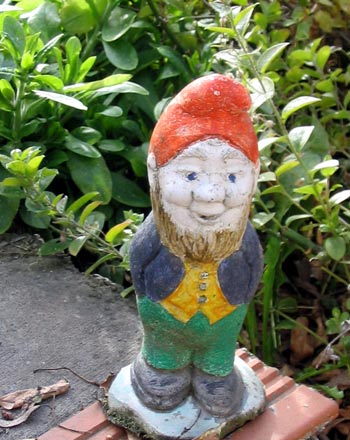 Old Gnome - Definitely Not Art!
This isn't really an article about Garden Art - you see, the Moosey garden doesn't really have any. Statuary? - Zero. Large, groovy, stylish empty pots? - No way. Plinths? - None. Gargoyles? - Sorry, not one.
I'd love to have some artistic spots in my garden. My best friend gardener can drop a few stones next to a daisy and it looks super arty and stylish. She does have some real sculpture, too, but that's another garden...
The Sole Surviving Moosey Gnome
I don't suppose gnomes count? - or (to be precise) one solitary faded elderly gnome minding his own business on the house patio? Kitsch maybe, but not really Art!
Gnomes and Cricket
I used to have several more gnomes in the garden I shared with my children when they were little. I couldn't understand why the gnome-noses kept falling off - as if they were afflicted with a gnome-leprosy disease.
Years later I was told the reason. My precious gnomes were used as wickets for back lawn cricket games when I wasn't looking. Hmm...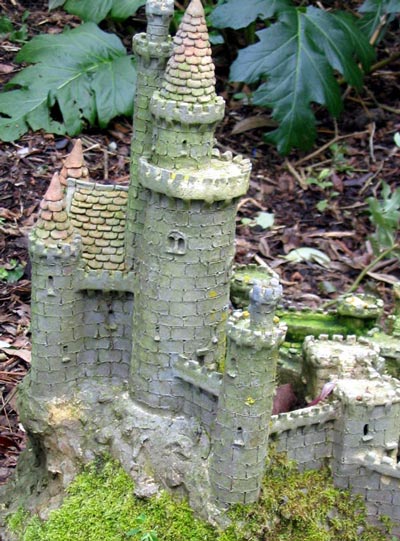 Castle Sculpture - But Is It Art?
Frozen Roosters
And what about Kinetic Avian Art? Of the natural, non-ceramic type?
I guess that my friendly rooster posing in a frozen tableau can't possibly count as Art, though I'd argue that his feathers are deeply artistic. Not so his incessant crowing, however - and his unfettered production of rooster manure.
Mossy Castles
The mossy castle hidden in the wee garden by the car lay-by probably doesn't count either. Its creator considered himself a potter turned sculptor, but I don't suppose his wishes have much to do with anything (which is actually a great pity).
Now moss grows on the castle base, and leaf litter fills up the inside. It's definitely picturesque and whimsical, but hardly Art...
Serious Garden Art Collectors will just have to bypass the Moosey garden. Hmm... I wonder if I should buy some concrete sheep?