Summer Wine
My new climbing roses in the Hazelnut Orchard are still settling in. A few have passed on, or been shifted out, while other new ones have popped in to take their place. I'm still learning about climbers!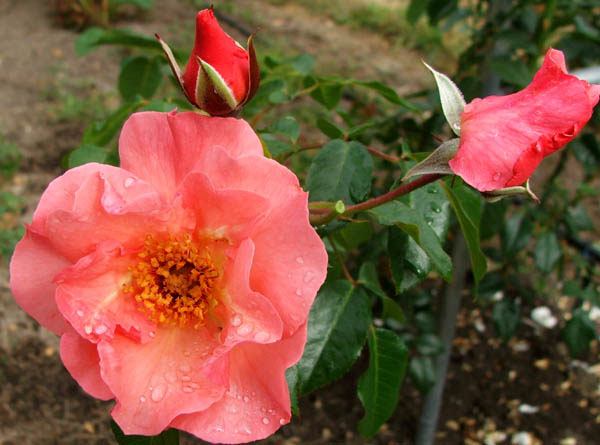 Summer Wine Rose
Summer Wine is one of my new favourites. It's even sweeter than the real thing!
A Personal Vineyard
From time to time I have thoughts about making my own wine - having just a few rows of grapes in the orchard. Maybe one day. Mind you, there's less trouble to be had by just enjoying the Summer Wine rose!