Early Flowering Hen-House Roses
The rose parade in the Hen House Gardens starts early with the yellow Rugosa Agnes and the once-flowering Kordes rose Fruhlingsmorgen. Both these shrubs are big and beautiful.
Agnes the Rugosa
But just a few weeks later tha main roses in the small rugosa section of the garden will start blooming. They're not exceptionally happy in here - their planting places are possibly too close to the roots of the shelter belt of Leyland Cypresses. But without the shelter, the southerly gales would rip through everything. Better the devil you know?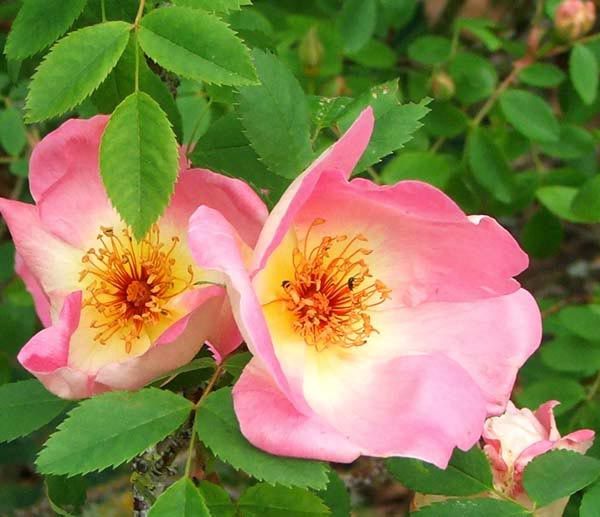 Fruhlingsmorgen Rose
I'll just need to do lots of feeding and watering, and add organic matter to the soil. The bigger rugosas which weave in and out of the New Zealand natives across the path are much happier!