Waterside...
Waterside plants in the Hen House Garden tend to take their chances. It's not the sunniest place to grow, and possibly the least visited part of my garden. So it's often scruffy and messy, and I don't linger to take photographs.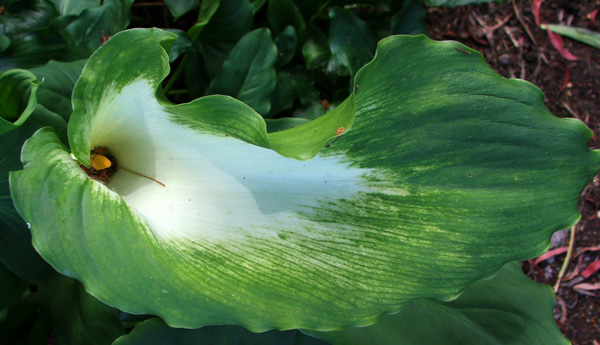 Green Goddess Arum Lily
There are some clumps of Gunnera, which do their best without encouragement from me. A rather nice patch of green Arum lilies grows huge near Rooster Bridge, and further along there are large Phormiums and Astelias which drip their spiky leaves into the water.
Spring By the Water
Paths by the water have mixed fortunes. Often they'll be blocked by shrubs and decommissioned. Oops. But paths by the water are beautiful! The photograph below shows my latest attempt. Hope it stays!
New Path by Water