Daffodil Garden Path Cat
In early photographs Middle Garden's dog-path is actually visible - this dog-path is being used by Jerome the cat. My original plantings of spring daffodils, too, have space to flower.
cat on a dog-path
When first planting Middle Garden I included lots of small daffodil and tulip groups - a local bulb farm provided large bags for mass planting. The dull orange spikey plant behind the unfurling tulips is the New Zealand native called Libertia.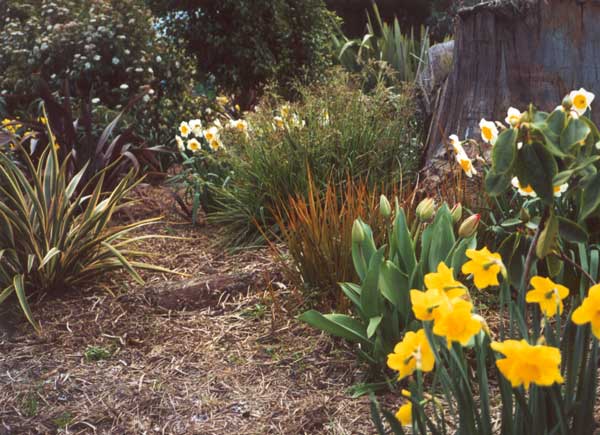 Middle Border in Spring 2000
The clumps and groups of spring daffodils are still here, but I'm forever slicing into them with my digger when weeding, or standing on them in winter. Or worse - turning their patch of ground into a path! The tulips are lost.