Glamis Castle Rose
I've offered a good country home to six Glamis Castle roses. They're white David Austin English roses, named after a famous castle in Scotland.
A Short Rose...
But they're so short of stature! I'm used to David Austin roses growing even taller than the original labels claim. Glamis Castle in Scotland is promoted as a five star attraction, but for me this rose has slightly less impact. But wait a minute - my garden consists of a great, informal country sprawl. I can picture a pair of Glamis Castles looking cute in decent sized pots, or six of them in a neat little row in a tiny suburban garden.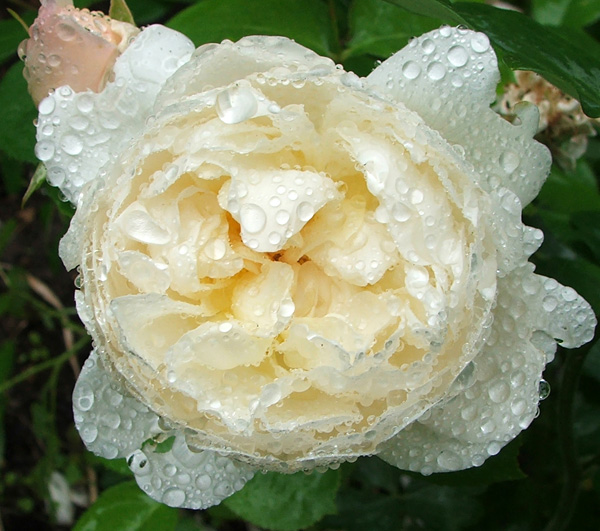 Glamis Castle Rose
Mine are planted close to the edge of the Glass-House Garden, but other perennials like lupins and foxgloves have pushed in front. Five are healthy with glossy green leaves, while the one out in the fresh air is the poorest specimen. I've had to fungus-spray them all, and I suspect they'll need several repeat doses.
Glamis Castle Roses
This might be a rose whish doesn't quite fit the grandeur of its name. But it's pretty, and the flower form (cupped and double) is delightful. The colour is a warm white, too. Enjoy!