Cherry Tree Blossom
In 1996 two flowering cherry trees were transplanted into the Pond Paddock from another part of the garden. Every spring I photograph their beautiful blossom - before the winds blow it all off!
Spring Blossom near the Cottage
From the blossom of the flowering cherry to the deep pink rhododendron and the cabbage tree, these plant combinations are really beautiful in the Spring garden.
Spring Blossom
The purple flower in the front is the biennial Honesty. Later in the season I'll get sick of this colour and rip it all out!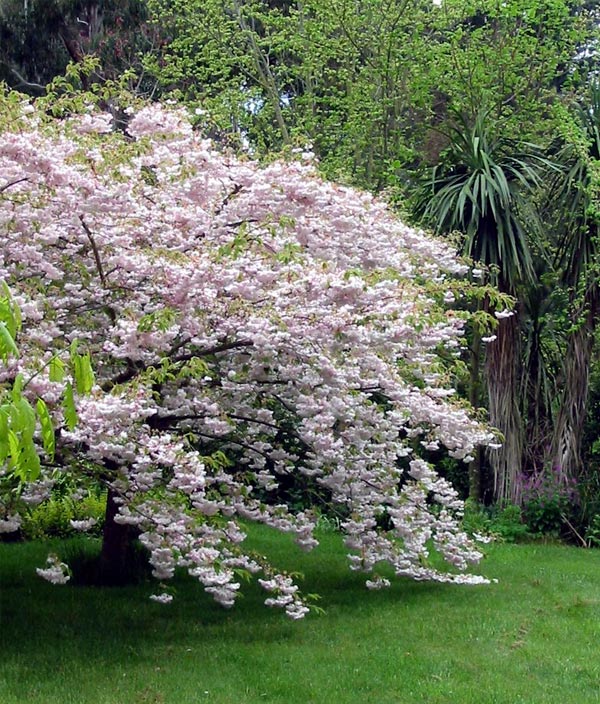 Flowering Cherry - Spring 2003
The spring blossom contrasts so beautifully with the strappy leaves of the Cabbage tree (Cordyline). And it flowers at the same time as the deep pink rhododendron. Part of my grand design? Nope - just a happy accident of timing!
From the Archives...
The picture below is from the Moosey Archives and shows the cherry trees in their fourth year after the big move.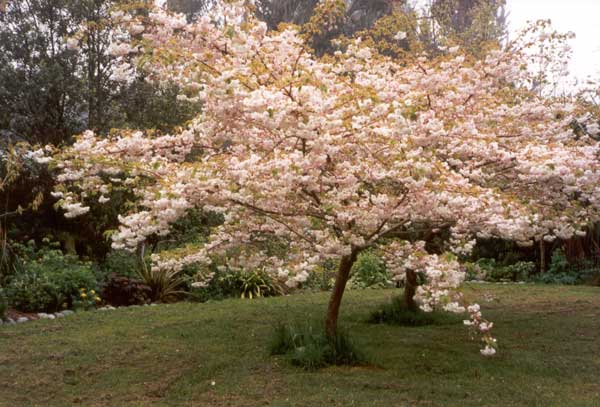 Flowering Cherry - Spring 1999
And here is the very first photograph, the first spring after the trees were transplanted.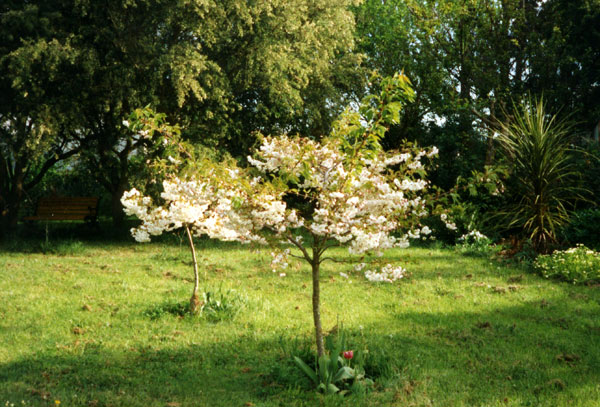 Flowering Cherry Trees - Just Planted
The pink and white blossom is beautiful on the tree as it hangs gently down. Please, wind, don't blow it all off too soon.
Cherry Blossom