Elegia capensis
One of my most subtle new foliage plants Elegia capensis, is too subtle for its own good! Several clumps grow on the edge of the pond, but far away from any of the paths. Looking over from the other side it's hard to see it at all!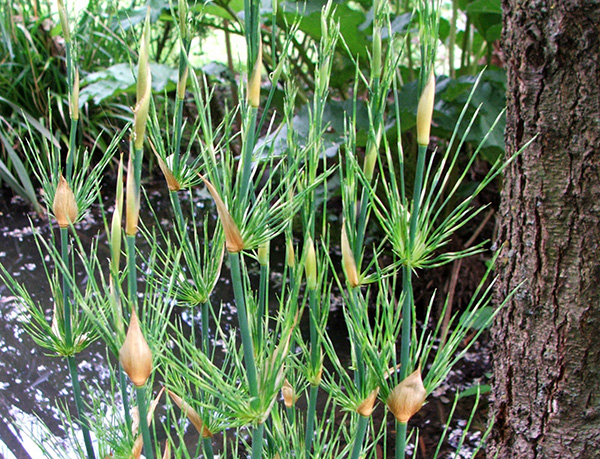 Elegia Capensis
It's an elegant, tall grass-like plant with the common name 'horsetail restio'. And these are the only photographs of it I can find. The stems can fall over in the wind - its needle leaves are soft and feather-light.
Elegia capensis
It's a South African plant. One website, VibrantEarth rather nicely matches Elegia with one's gardening style, as follows : enthusiast / magnificent / sanctuary / texture / whimsical. Hee hee. I'm going to tick them all!