Rhododendron Kaponga
There used to be a riot of colour in Autumn as the sedums and chrysanthemums planted in front of the glass-house door erupted in colour.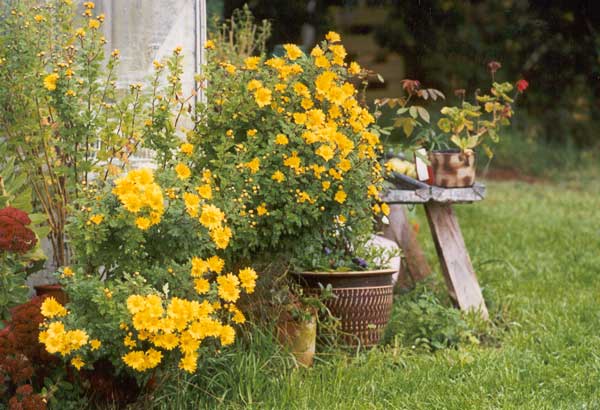 chrysanthemums by the glass-house
When the sedums (which I'm sure are the variety called Autumn Joy) are in flower I have to run the bee gauntlet to get in and out the glass-house door.
An Early Photograph...
This is an early photograph, taken before the path around the glass-house was dug out. The sedums are still there, but the yellow chrysanthemums, sadly, are lost in garden space!