Iris Japonica
Iris Japonica, also called Japanese Iris, is a foliage plant that I use everywhere. I can transplant it at any time of year, and within weeks it will be established. My Iris Japonica has bright bluish white flowers in spring.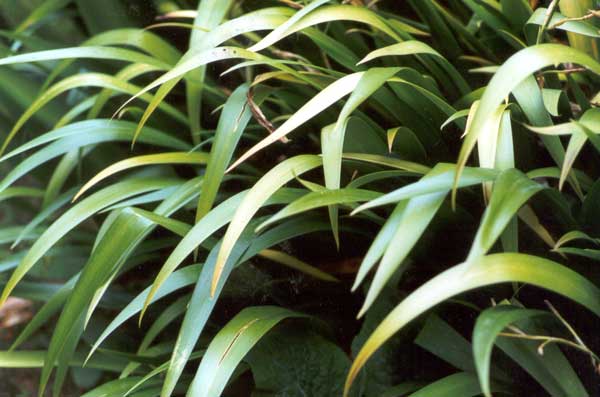 iris japonica
Iris Japonica is the perfect cheap foliage plant - though it can look very scruffy after late spring frosts.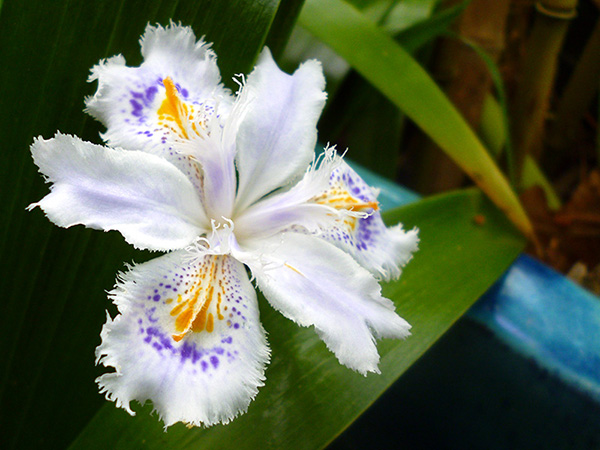 Iris Japonica Flower
The flowers are quite a cold white, and look really pretty - just as long as rain and wind hasn't caused them to flop.