Cercis Forest Pansy
Possibly the most beautiful small specimen tree in the Moosey garden is a Cercis Forest Pansy. It has wine-red heart shaped leaves which colour spectacularly at the first hint of autumn.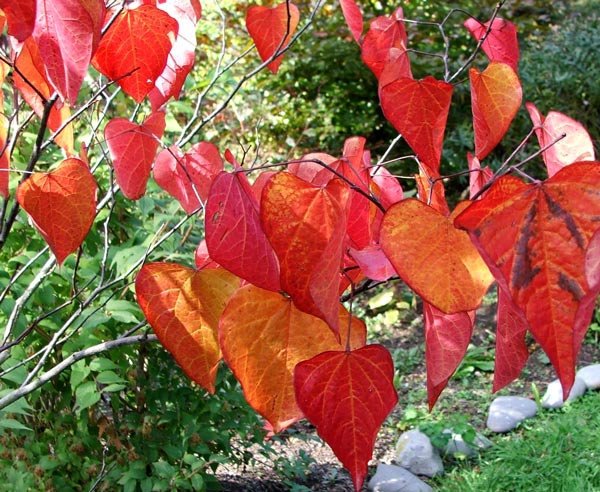 The Cercis Forest Pansy Tree
Red Foliage
The Cercis tree is one of the red foliage features of the Dog-Path garden (together with a Cotinus and a Copper Beech tree). It is much loved and often mentioned in my gardening journals. I've enthusiastically recommended it to friends - without success. I wonder if my pronunciation gives it a bad name - a 'Circus tree' sounding frivolous and far too gaudy for genteel town gardeners. Hmm...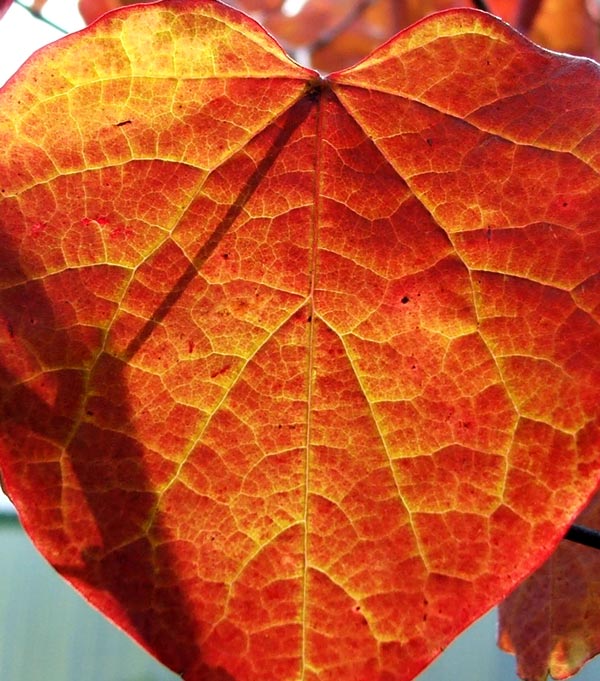 Autumn Cercis Leaf Close-Up
All the photographs on this page were taken in autumn (April in my southern hemisphere garden) when leaf colours change quickly and spectacularly. They glow fiery red in the warm autumn sunshine.
Cercis Forest Pansy in the Garden
I'm a big fan of foliage, and my garden is also crammed full of New Zealand natives like Phormiums. The Cercis makes such a wonderful statement next to these large spiky-leafed plants.