Daffodils by the Roadside
Along the front fence-line I've planted a host of golden, white, lemon, and assorted other colours of daffodils. These beauties nestle in the grass by the farm gates.
Roadside Daffodils
Bright Spring Flowers
These flowers brighten up the entrance to the Moosey property in spring, and make it enjoyable when returning from things like work. I have only planted half the boundary fence so far - I keep promising to buy in some more mixed bulbs and finish it off.
Daffodils
I particularly like the daffodil varieties which I buy in from a local daffodil farm - they feature in other parts of my spring garden. They are rather a mixture, too, of different daffodil styles.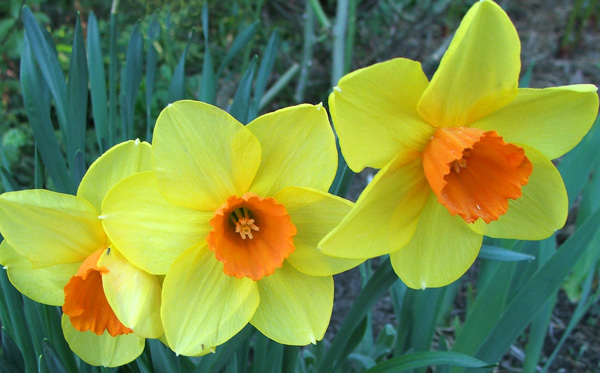 More Daffodils
What's that saying - 'That was then, but this is now'? I forgot that the Leyland hedge on the other side of the wire fence was not only a gross feeder, but a fat and wide grower. So over the years the daffodil bulbs became smothered (in all ways) by the hedge. Naturally they grew smaller and smaller, and eventually weren't strong enough to produce flowers. In the autumn of 2013 I dug most of them out and replanted them in potting mix. Now they're in the sunny new garden along the driveway. I'm thinking they may need two or three years to bulk up again. Here's hoping.
Oh Dear...
So the road-side fence is once more unadorned. That's a pity. Oh dear, how sad, never mind...