Cerise Dahlia
Cerise Dahlia
My dahlias have rather randomly appeared in different parts of the garden. This cerise beauty lives underneath the Graham Thomas roses in the Jelly Bean Garden. I can see its flowers from the house decking.
Inspired Colour Combination
Late in the summer the dahlia and its beautiful yellow rose-neighbour Graham Thomas will flower together. This is an inspiring colour combination - one I wish I could claim to be purposefully planned.
Random Planting
But, like in other parts of my garden, my dahlias have planted themselves somewhat randomly. Oh well - perhaps they know best!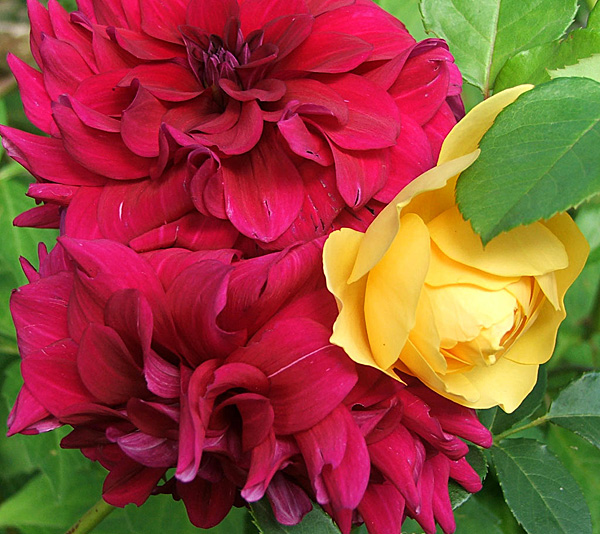 Cerise Dahlia and Yellow Rose
Provided my watering system works, and I remember to indulge in a little secret staking, the cerise dahlia will last well into May, which is late autumn.