Shrubs and Spikes
Spikes of Cordylines and New Zealand Phormiums combine with the delicate leaves of variegated Pittosporums to give Middle Garden its essential look. It's a classic shrubby and spiky New Zealand garden.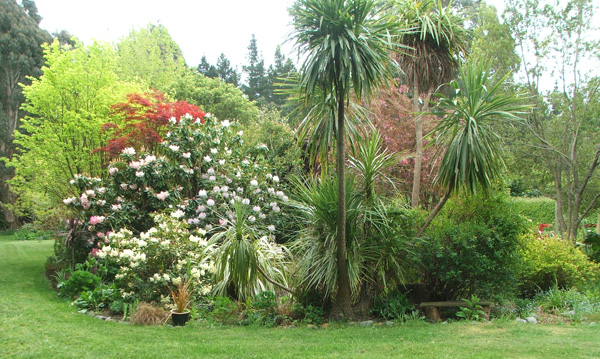 Rhododendrons in Middle Garden
The plants need boisterous pruning, and the Pittosporums need constant trimming. And just occasionally a winter snow storm will break some of their bendy branches.
Middle Garden from Duck Lawn - 2008
These views of the side of Middle Garden are all taken from the unfortunately named Duck Lawn. And where exactly are the ducks? Don't ask! But the name has stuck.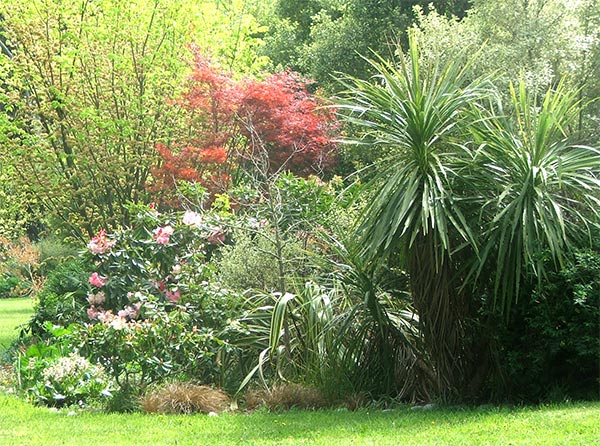 Middle Garden from Duck Lawn - 2006
I often refer to this oval paddock-grass area as 'Duckless Lawn'. Hmm... Blame a certain red border collie dog named Rusty for that...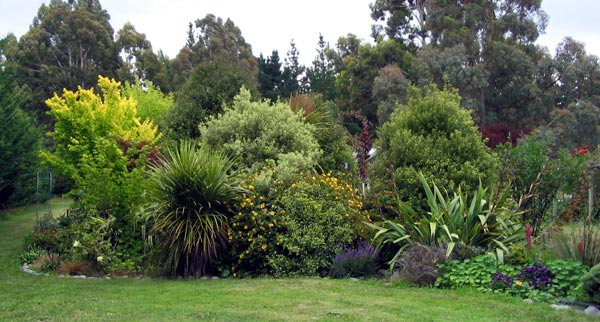 Middle Garden from Duck Lawn - 2002