The Fairy Rose
I talk about The Fairy rose all the time - yet up until now I've never bothered to take many photographs! This beautiful soft pink rose is certainly taken for granted in my summer garden.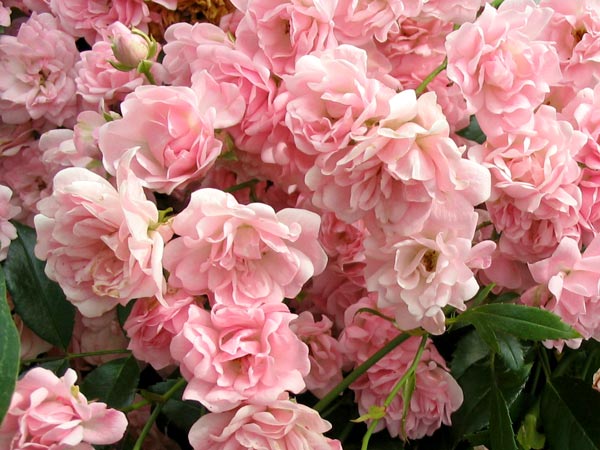 The Fairy Rose
I grow The Fairy rose in several different gardens. It makes a beautiful colour combination with my pink toned hybrid flax in the house patio garden. The flower colour is a pink which reminds me of ballet tutus and satin ribbons for ballet shoes.
The Last Rose of Summer?
The Fairy is possibly the last rose to flower in the first Moosey rose wave of early summer. This makes it a delight, as it fills the colour gap so well. Its second flowering is naturally quite autumnal, and this is a bonus.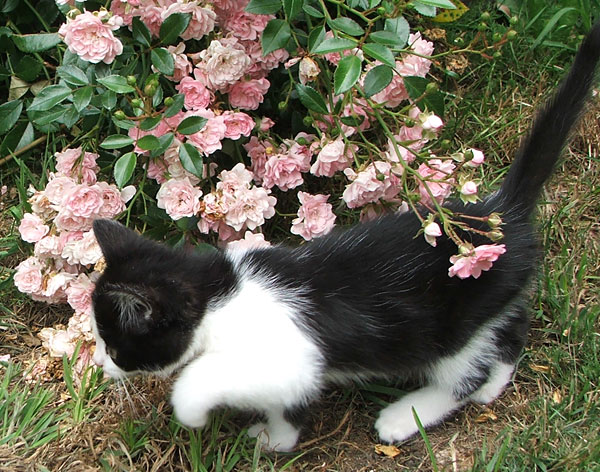 Little Mac the Kitten by the Pink Roses
By the happiest of coincidences for the garden photographer (me), The Fairy rose is always in flower when the Moosey kittens are small and just starting to explore the garden. Here's Little Mac (2012's black and white kitten) wandering slowly past the rose's pretty pink flowers. Enjoy!