White Dahlia
My dahlias are randomly scattered throughout the Moosey garden (and throughout the Moosey web site!) - they seem to survive my attitude of total neglect. This large white flowering dahlia is a real beauty, surprising me every mid-summer.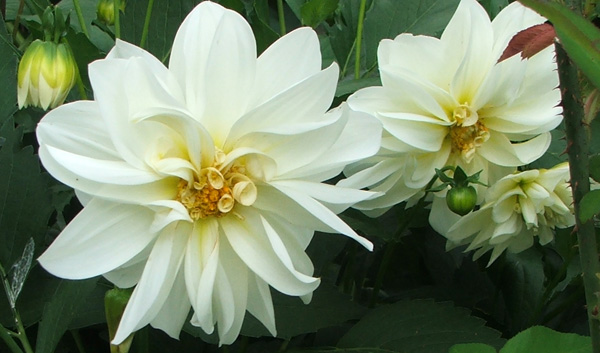 White Dahlias
I know there are things I should do for my dahlias. I should nurture them, stake them, lift their tubers in winter (we do get some ground frosts), feed them - and water them. None of the above gets done - yet still they flower madly.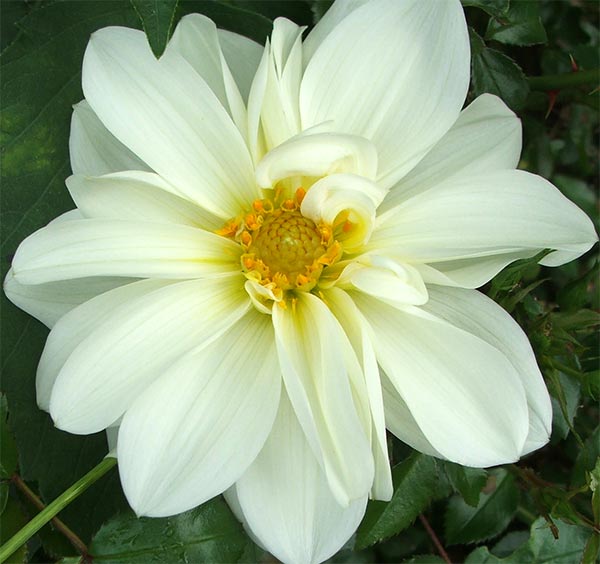 White Dahlia
One clump grows in the middle of the Septic Tank Garden. In early summer this area gets very rosy (Constance Spry in particular flops over every plant within reach, looking very beautiful and pink), when the dahlias are safely out of sight.
A Decent Winter Break?
Other clumps of this dahlia (which is a Moosey original) are not faring as well - perhaps finally this autumn I'll lift them, clean up their dahlia tubers and give them a decent winter break!