Cotinus & Miscanthus
Several of my earliest shrub plantings in the Wattle Woods are still going strong - well, they're doing their best. A Cotinus has had a few broken branches (thanks to winter snow), and the neighbouring Miscanthus zebrinus would like a bit more sunshine.
This is an early photograph of the Miscanthus seed heads and the Cotinus, taken late in summer. The Wattle Woods are behind in shadow.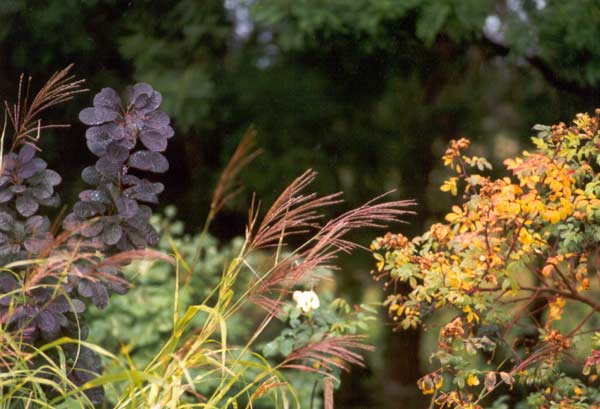 cotinus and miscanthus
I've always loved contrasting foliage, and ornamental grasses.
Cotinus in Autumn