Bowles Golden Grass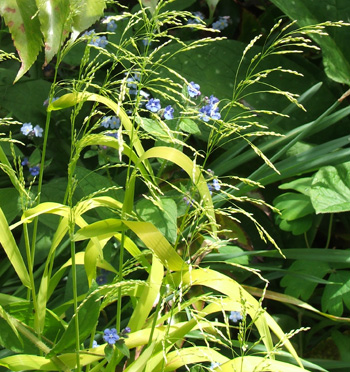 Bowles Golden Grass
The Apple Tree Border started life around about 1999, and was crammed full of golden foliage plants. A small beauty which still survives is Bowles Golden Grass. It makes a beautifully subtle show in spring, with blue forget-me-nots, purple violas and golden marjoram.
When one of my gardens was new I'd fill it willy-nilly with all sorts of plants - the more the merrier. I'd grow trays and trays of colourful flowering annuals for the gaps, and divide up my own small stock of perennials to create more plants. The proper shrubs would be small enough for flowers to get enough light and sun.
Bowles Golden Grass had a certain English garden appeal, too - it was certainly highly though of in the English garden magazines I was reading at the time! I suspect that a writer mentioned its 'subtle foliage'...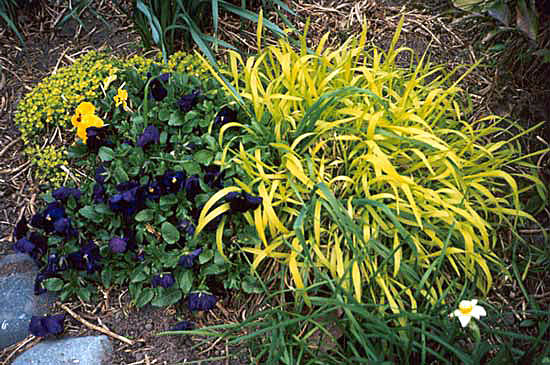 bowles golden grass - archives 1999
It's now many, many years later, and the Apple Tree Border still has a golden textures theme. And Bowles Golden Grass is still in the very same place...