Olearia Hedge
An Olearia hedge divides the back lawn from the woodshed, and shelters the back of the house. Olearia paniculata is a New Zealand native shrub, perfect for a hedge that needs to be two metres tall. The top and sides are trimmed every year, and the trimmings burn really easily.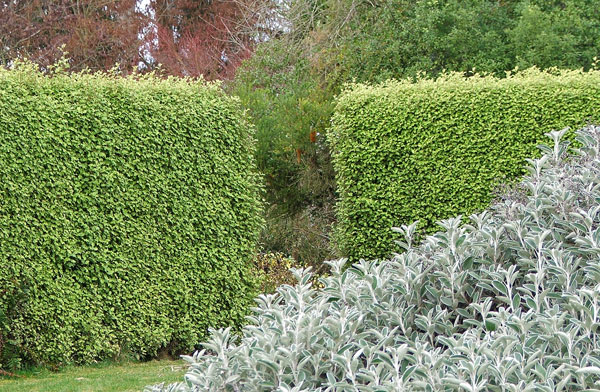 Olearia Hedges
Even though the hedge is quite dense, the house cats have secret ways up and through the tangle of branches. One day I saw the hedge shimmy and shake, then out of the very top popped Buster the black cat. When Minimus was a kitten she, too, could climb up inside the hedge and reach the roof of the woodshed.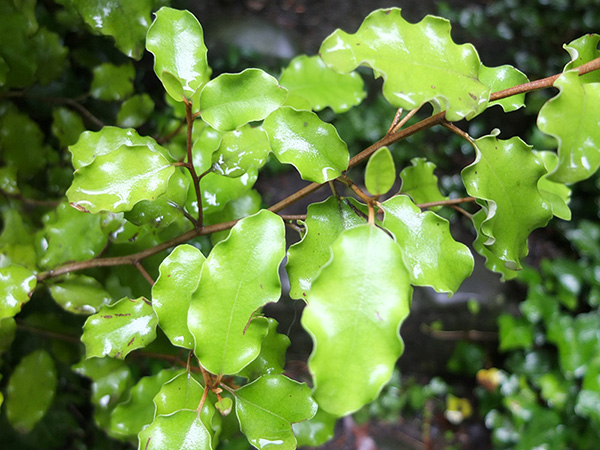 Olearia Hedge Leaves
Olearia leaves are a pretty shade - a little bit olive, a little bit avocado. It's evergreen, too, though I'm not sure of it flowers. I've never noticed them. Oops. Since Olearias are nicknamed 'tree daisies' I think I've missed something here!
Tough and common...
Olearia are particularly tough in dry and windy conditions. And very common, apparently, in the hedges of the South Island of New Zealand. Common? Not a problem!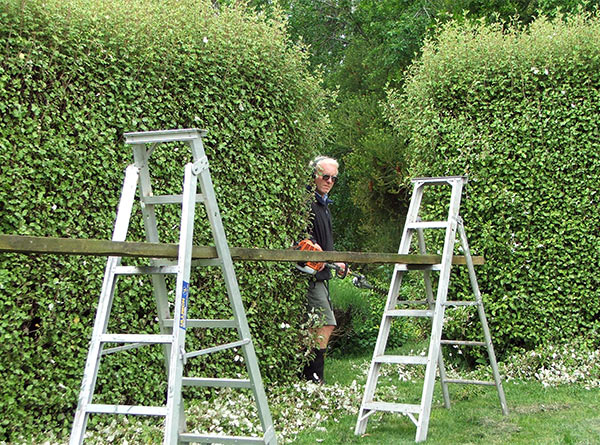 Trimming the Olearia Hedge