Lambs and Their Mothers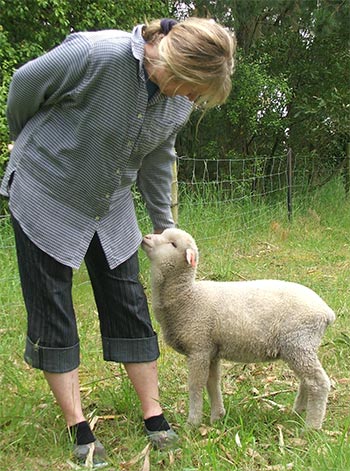 Mary Had a Little Lamb...
Family portraits in the animal kingdom are usually just 'mother and child' - sorry, fathers, but you don't usually get in the picture!
Each of our small group of beautiful merino lambs has an especially caring mother. Most, obviously, are woolly coated, while one is just a little woolly-headed.
Boys First
The first lamb born was a boy, destined to be the resident merino ram down the road. He's a fine looking youngster, and his horns are steadily growing - they'll curl right around when he's older. He'll be separated soon from his mother. Will she miss him? No way!
The late lamb was a great surprise. The ewes were shorn some weeks back, and had been shifted down into the back paddock to eat the long grass.
Better Late Than Never
One day we found a ewe on her own, sitting down away from the rest. Fearing some problem, we walked over slowly - only to see the tiniest lamb stand up from the grass, and mother ewe carefully escort the little one away.
Lucky Haru - Spring Lamb
It's not been such a good lambing year, for various reasons. Luck was with our dear pet lamb Haru, though. I was gardening nearby, keeping watch and being nosy.
Ewe with Late Lamb
Haru's mother simply wandered off without a backwards glance, leaving the newborn lamb leaning against a fence post bleating for her life. She was started on lamb formula from a bottle, and named Haru, which is Japanese for 'spring'. The Head Gardener has, of course, proved to be the perfect mother substitute...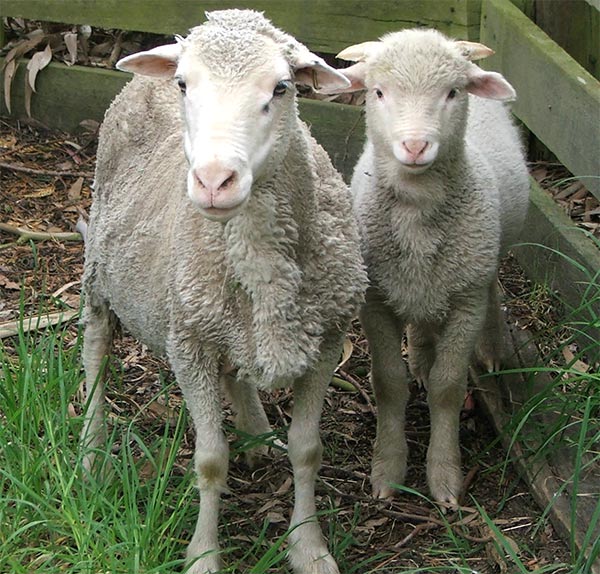 Mother and Son
Lambs with their mothers - look at these peaceful, pastoral portraits. Lamb chops? Rack of lamb? They're definitely off the menu at Mooseys!