Iris confusa Chengdu
It's a rare occurrence that I know the proper name of one of my unusual plants. This slowly spreading foliage iris, Iris confusa 'Chengdu', was bought from a small nursery south of Moosey's Garden, in Dunedin. What pretty pale blue flowers!
Iris Confusa Chengdu
It's a tall, floppy thing, and in my garden it drapes itself rather comfortably over a chunky Miscanthus grass near the water. This plant may not be rare, but I don't think it's particularly well-known or grown much in New Zealand. I like it a lot, anyway, and it's slowly spreading and filling out. Nice!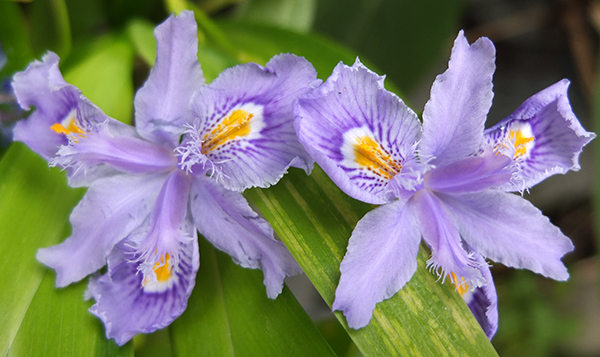 Iris Confusa Chengdu
This may not be the iris for you if you like a well-manicured garden. It's as messy as a teenager's bedroom...