Autumn Garden Leaves
Red, yellow, and orange leaves cover the driveway gardens in autumn. Berries start to redden, and the driveway itself is carpeted with ginger-gold.
autumn still life
But autumn leaf colour has to be appreciated quickly. All too soon the trees are bare and everything below has turned a drab brown.
Beautiful Autumn Leaf
While autumn lasts there is such beauty in the fallen leaves. Their colours of flame and fire warm up the dullest day.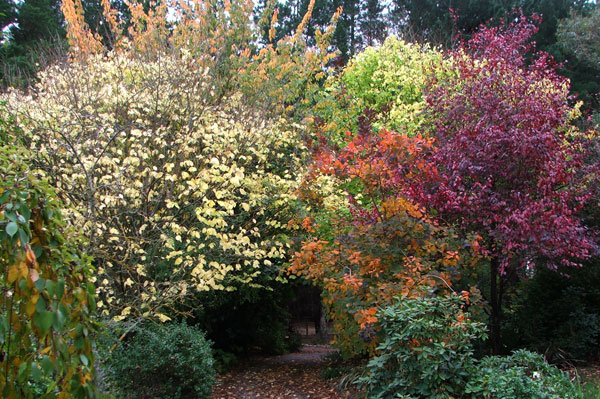 Autumn Tree Colours