1997 Visit to Hestercombe
I visited Hestercombe during a random cross-country car trip to Heathrow - it was the very last day of my garden visiting holiday in England, enjoyed in 1997...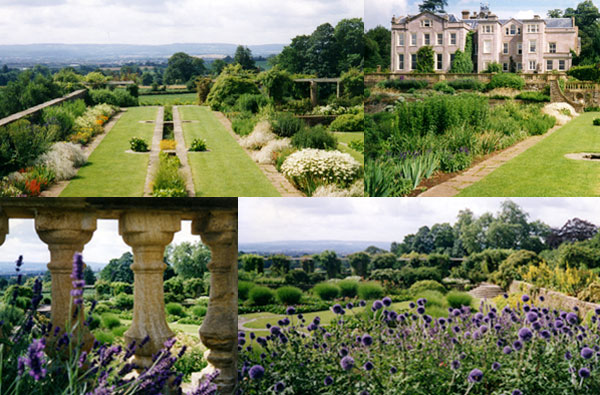 Hestercombe Garden Pictures - 1997
It was an extremely random visit. I simply saw a road sign as I drove through Somerset, and the name rang a gardening bell. I had no idea what I was going to see - or how much I would enjoy my visit.
Stone Wall Window
Simply the Best!
My notebook of the time is very sparse in detail. I usually dislike formailty and straight lines, but a rebellious mood I'd decided that Hestercombe was simply the best of all the English gardens I'd visited.
I fell in love with the lovely purple cornflowers that grew by the old stone walls. I liked the rills. I thought the architectural garden design elements in the Hestercombe garden were stunning. The look was so different to the other rambling English cottage gardens I'd visited. I ignored the house. That's about it!
I found out afterwards I was seeing an important Gertrude Jeckyl collaboration with architect Sir Edwin Lutyens - two VIPs in the history of the English garden.
Hestercombe Gardens - 1997
I'm writing this in 2009, twelve years on, after yet another random event - I recently found my old 1997 journals and photographs. Discovering Hestercombe really was the highlight of that 1997 holiday. If ever I'm lucky enough to return I'll do lots of research and take lots of notes. I hope it hasn't changed too much...