Golden Coreopsis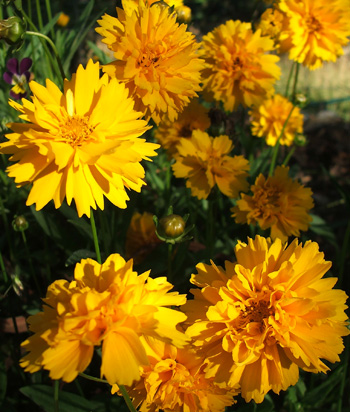 Coreopsis Flowers
Bright and golden, shining in the summer sunlight, my latest seed-grown Coreopsis plants are a real joy. They bloom in the garden's scruffy summer months ...
Long Bloomers!
I'm so impressed with the length of time that they are blooming. It seems they've been showing their bright yellow faces for months.
Nurseries will label Coreopsis as a perennial, but I find in my garden that it can be short-lived. And it's so easy to sow from seed that any plant loss shouldn't be a problem.
Tickseed
The common name is tickseed, which according to my Google research is derived from a Greek word for a bedbug. Aargh!