Garden Cameras
Reflecting on the Hampton Court Flower Show
We get a lot of questions about the photos on the site and the cameras we've used over the years.
Many of the older photos are scanned in from Moosey's original photos some of which date back 10 years or more - the cameras that took these photos are unknown.
A Borrowed Olympus 2020
The first camera we used for the site proper was an Olympus 2020 digital camera borrowed from Stephen's work. It had a 55mm converter ring and a wide angle lens. It was good for the early tour pictures but we only had it for a day and I never quite got the hang of it. It was bright and sunny and many of the photos were overexposed. At the time I was optimising our JPGs to circa 30% to keep the file sizes to a minimum.
Eggy's Olympus OM1
I then used my trusty Olympus OM1 manual SLR with wide angle and macro lenses, magnifiers, a polaroid filter, etc. The bulk of the photographs on the site are from this period. When we built the third incantation of Moosey's Country Garden we made a decision to bump the image quality up a bit more to 40%.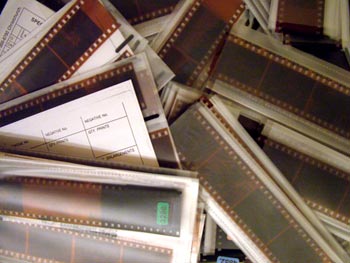 Conventional Film was getting Expensive
The photos were scanned at 200 DPI using an old but trusty HP Scanjet A4 scanner.
I left my Olympus OM1 manual camera in New Zealand to force me to go digital, after spending thousands of dollars processing photographs for the site. I occasionally regret leaving my OM1 at home - it is such a fantastic camera, and the lenses and extras mean that with a few rolls of 200, 400 & 800 film, I could photograph just about anything I wanted to. In the end is was a question of money - we couldn't keep spending hundreds of dollars processing films, so Moosey and I both bought digital cameras.
Eggy's Fuijfilm S7000
My S7000 digital camera arrived a week or two before the Chelsea Flower Show. I took the advice a Moosey forum member and opted for a 512mb memory card.
The Fujifilm S7000 Digital Garden Camera
I chose the S7000 for many reasons, including the great auto focus and solid manual functions. I mainly chose this camera over others because of the super-macro function for more close-up photos of the aphids on Moosey's roses.
The macro function is stunning. If you want to buy a camera to take photos of flowers and plants and insects, then I recommend the S7000. But don't forget a clear lens - when you can get a camera 1.5 cm away from a flower stamen and still auto focus, you'll need to keep pollen away from your lens proper.
The Fuji S7000 focal range / length is good and has a good zoom, but I will be buying a wide angle lens before I visit Kew Gardens. On the down-side, the auto focus can be poor in low light, the manual controls are a bit fiddley and there's no flash with optional lens attached. Oh, and its still quite expensive - I had to import the camera to bring it into my price range.
Moosey's Ageing Canon A20
Moosey takes her photos on an ageing Canon A20. Her praise of the Hampton Court Flower Show photos and grumblings about her camera mean we'll be upgrading her shortly. The budget is US$350 and your recommendations are welcome.
Footnote from Moosey
Having only recently discovered (very embarrassing) the close-up, infinity, and the self-timer buttons, Moosey is prepared to give her antiquated Canon A20 camera another chance. However it is her birthday on the 8th of September...