Tasmanian Olearias
My plantsman friend is a collector of shrubs and trees, and he kindly gives me his extras, cutting grown or seedling raised. That's how I acquired a variety of Tasmanian Olearias, AKA Olearia phlogopappa, (Dusty daisy bush). I've planted them in the Hen House Gardens.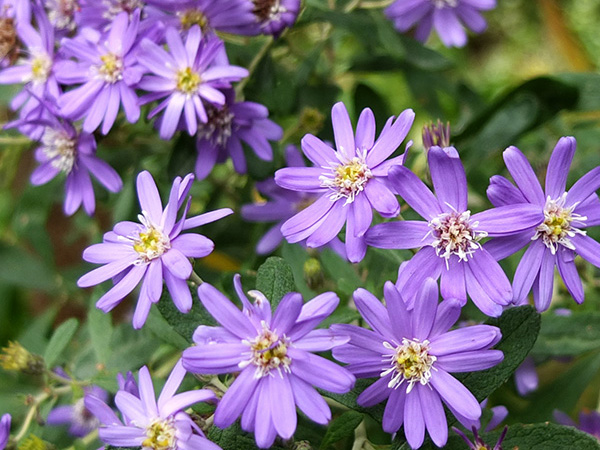 Olearia Tree Daisies
My records show that I should have four such, colours white, pink, smoky blue, and lilac. Alas, I can't find the white variety, and I take very few photographs of the others. None of the pink - how unfair is that!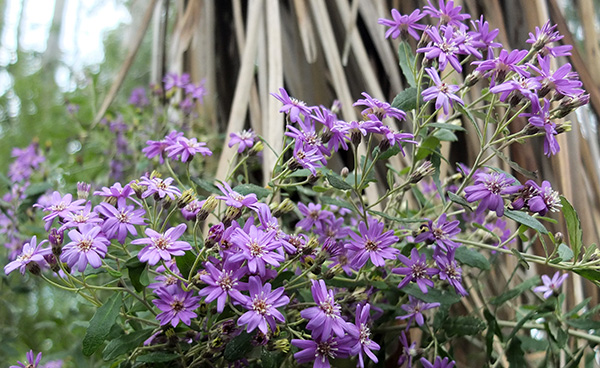 Lilac Tree Daisy - Olearia phlogopappa
Some gardeners would consider these tree daisies scruffy. Not me - I love the sweet little daisy flowers. They flower for me in September through October - that's my spring.