Pink and Cream Flax
No part of the Moosey garden is without a warm coloured New Zealand flax, or Phormium. This plant brightens up the winter days, as the Head Gardener sits inside gazing at her sleeping garden.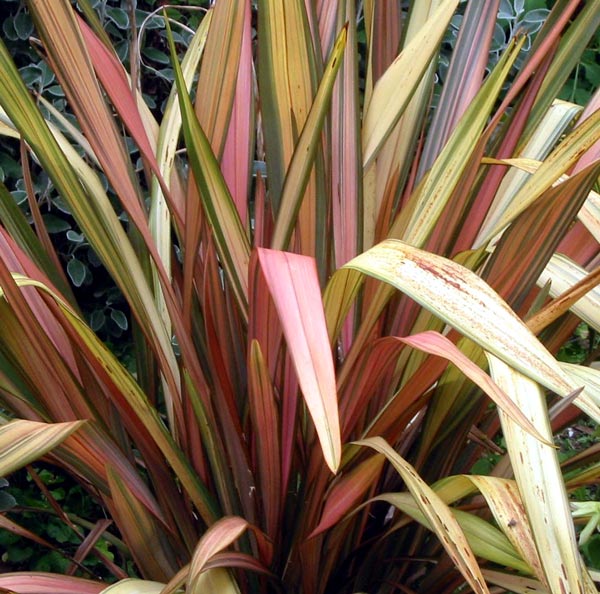 Pink and Cream Flax in the Island Bed
There is another of these pink flaxes (with exactly the same colours) nearby, on the corner of the house patio garden. When the flax pair is separated by the newly mown green grass things look rather well designed and balanced.
Flowery Island Bed
Pink leaved flaxes are really some of the most beautiful amongst all the hybrids I grow. They look wonderful when surrounded by summer flowers.