Astelias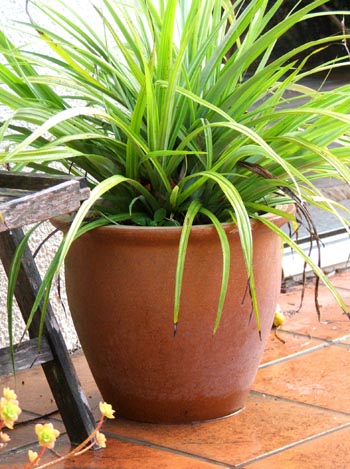 Green Astelia
Astelias are spiky aristocrats of the New Zealand native plant scene - whether in the ornamental garden, in pots, or in their natural bush surroundings. I love them.
Early Days
Early in my garden life, when I read (and trusted) gardening magazines, I met lots of classic blue pots planted with silver-leafed Astelias. Naturally I got one - my very first Astelia, called 'Silver Spear'.
The Moosey garden has a strict No-Repotting Rule for shrubs in tubs and plants in pots. So the silver Astelia lasted just two years on the house patio. Now it's happy planted by the glasshouse - free to enjoy proper soil, to stretch out its roots and breathe. Much better!
I acquired several other silvers, but these were popped straight into the soil in various shrubby areas of my garden. That blue-pot-silver-spikes look is soooo last century. Actually, the pot was a cheapie, and broke...
Clean and Green
Clean green Astelias have always been part of my garden, and often they too have started their life as architectural feature plants in patio pots. A pair of budget two dollar specials planted by the water race are now huge, healthy, and extremely beautiful - and much photographed. These two often have alarmingly bright orange berry clusters, hidden in their depths. Birds beware!
Green Astelia
To Pot or Not To Pot...
Non-potted Astelias in the garden are versatile. They provide a great green (or silver) foil for the dizzy flowering displays of summer, as well as elegant shapes to enjoy in the starker winter garden. And they look good in pots, too, sitting on coutryards or in pairs flanking an entrance. You can check out the garden magazines for further details!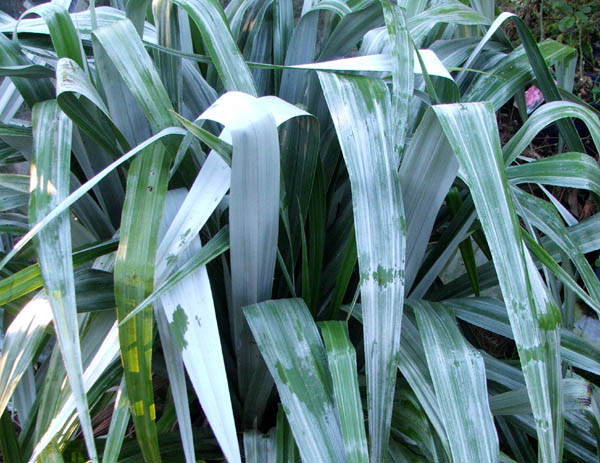 SIlver Astelia
Blessed with the classic weeping shape and fat ribbed spikes, Astelias are more low-maintenance than Phormiums, and definitely tidier than Cordylines, though they lack the exotic hybrid colours of these. A ruby red variety has been a disappointment for me, and I won't pay the extra dollars again for its false promises.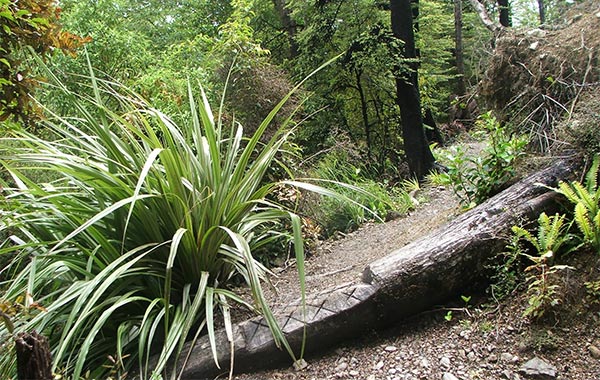 Green Astelia
I've walked through New Zealand bush areas thick with green Astelias, where (naturally!) I've seen the most beautiful specimens of all - and not a blue pot in sight! Hee hee...
Footnote
The pictures on this page have been collected up from other Moosey pages. I hope they show how beautiful the New Zealand Astelias can be!