Purple Verbena
I bought a purple perennial Verbena through a mail order catalogue some years ago. Since then it has survived droughts, and frosts, and always flowers in full health in the later weeks of summer.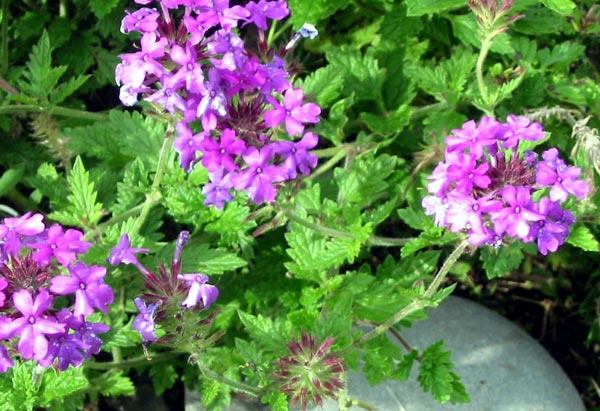 Perennial Verbena
I've propagated this verbena with good success, and find that its purple colour is strong and rich enough to look good in any planting combination. I like it combining with the clean green spikes of Iris Japonica. Perennial verbenas survive the winter frosts in the Moosey garden without too much fuss.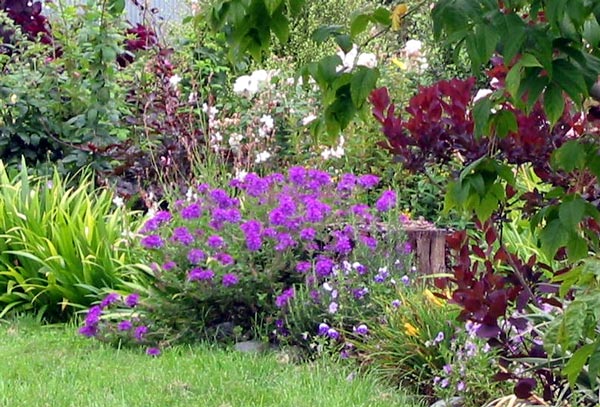 Purple Verbena in the
Dog-Path
Garden
I know that garden nurseries have many other coloured verbenas now for sale, and I would like to experiment - perhaps the peachy toned ones would look good in a container planted with a rusty coloured carex. I do have a few of the white variety growing in rather odd places - I must make the effort to propagate this one next spring!