Rhapsody in Blue Rose
Rhapsody in Blue Rose Bud
Sometimes new roses are ordered from specialist nursery catalogues. Other times they may be bare rooted bargains, scooped up in the supermarket. The nicest new roses are those introduced by a gardening friend - so it is with Rhapsody in Blue.
First in the Forum
I first saw a picture of the rose Rhapsody in Blue on a Moosey forum page. It looked gorgeous, and I decided to peep around some nurseries - just in case this rose was available here in New Zealand. Success!
There was more to this rose search than just the look. I'm not overly interested in the breeding of a pure blue rose. But I'm a great fan of the American composer George Gershwin, particularly his symphonic, melodious jazz. And his Rhapsody in Blue has one of my favourite such themes...
So grab went this musical gardener and zip-zap went the visa card! I first planted Rhapsody in Blue in the Dog-Path Garden, with yellow and purply blue pansies at its feet, and yellow roses as immediate neighbours. It was a beautifully colour co-ordinated border, but sun was more important to this rose than subtle companions. Now it's been shifted into the Allotment Garden and is thriving.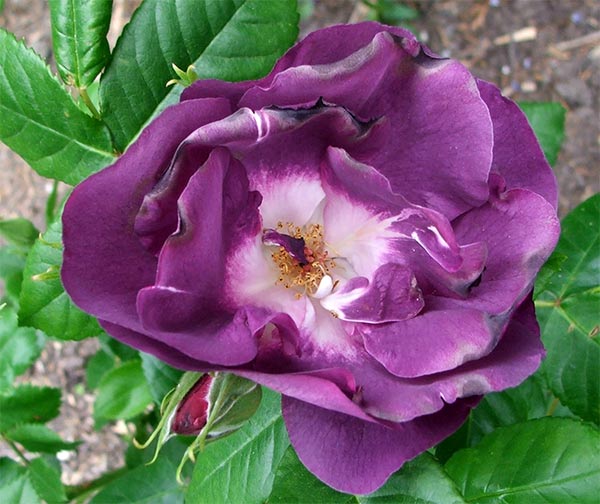 Rhapsody in Blue
Rhapsody in Blue is a wonderful smoky violet-blue colour. Forum friend Jack alerted me to another of its beauty spots - the foliage is a light, clean, sunny green. Sorry, but I'll have to use that well worn rose phrase again. Rhapsody in Blue is absolutely beautiful.
Rhapsody in Blue Roses
Thank you, dear Jack, for introducing us!