The Nun Rose
David Austin has bred many beautiful white roses like this one, called The Nun. I rescued her from a bargain sale table, but her first flowering season was a disaster (the flowers balled in the rain).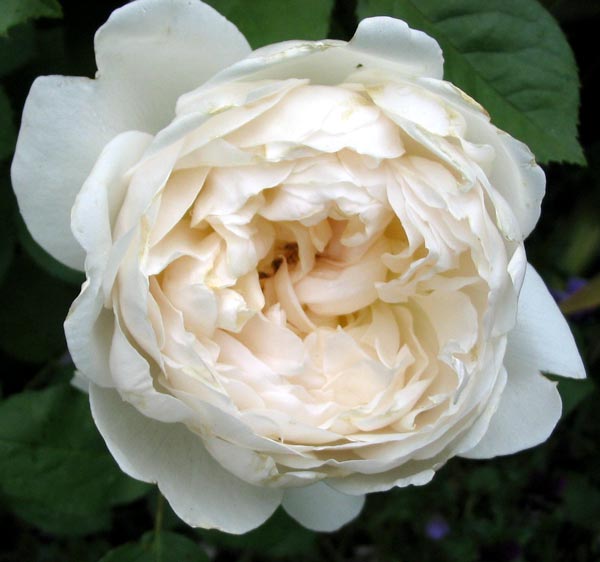 The Nun Rose Close-Up
This year with more space and fresh air in the Willow Tree Garden The Nun is showing her real beauty. Many of my David Austin roses do poorly if there is any hint of over-crowding by perennials and other plants.
The Nun Rose with Neighbouring Green Wave Flax
I actually almost threw The Nun out. Oops! Seems like a rather mean thing to do to a rose with such a name.