Olearia Phlogopappa
Olearia phlogopappa is a shrubby tree that I grow in a frost-free area of my garden. I have three colours - smoky blue, lilac, and pink, and the shrubs are just over head-high. Sorry, there are no photographs of the pink variety as yet...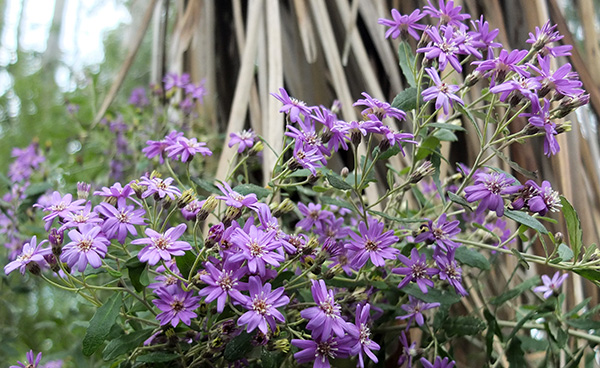 Lilac Tree Daisy - Olearia phlogopappa
The common name is Dusty Daisy Bush, and they are native to Tasmania (and parts of South Australia). The leaves are greyish green, and the flowers are quite tiny. Yes, they are daisy shaped, and are produced in mid-spring. My shrubs, a gift from my plantsman friend, look scruffy when not in flower, but that's really not a problem!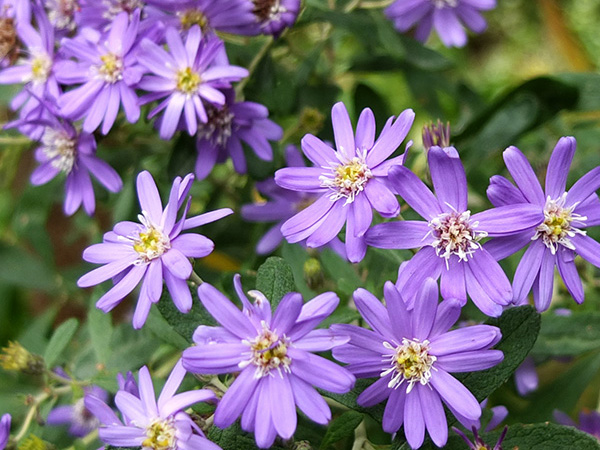 Olearia Tree Daisies
Apparently they were introduced into New Zealand as a garden shrub, but I've never seen them growing in any other gardens here. Possibly because they're frost tender? And there is a white variety, which I don't have.