Grevilleas
I've got some gorgeous photographs of my Grevillea shrubs to show you. Grevilleas are tough and quirky Australians, with the cutest whorls of flower colour. The shrub's leaves are needle-like, and a tiny bit prickly-tickly.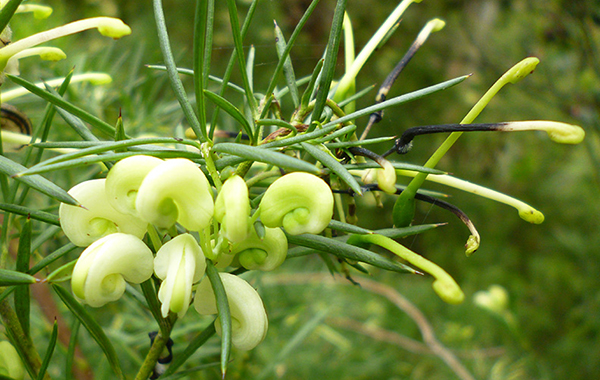 Lemon Flowering Grevillea
Two shrubs with lemon yellow flowers have always been here in the garden. A few years ago I rescued a couple of red flowering ones from a bargain bin sale at the nursery - their variety is unknown. There seem to be lots of beautiful cultivars to choose from, with different coloured flowers - reds, apricots and yellows. Over 350 species are endemic to Australia (thanks, Wikipedia).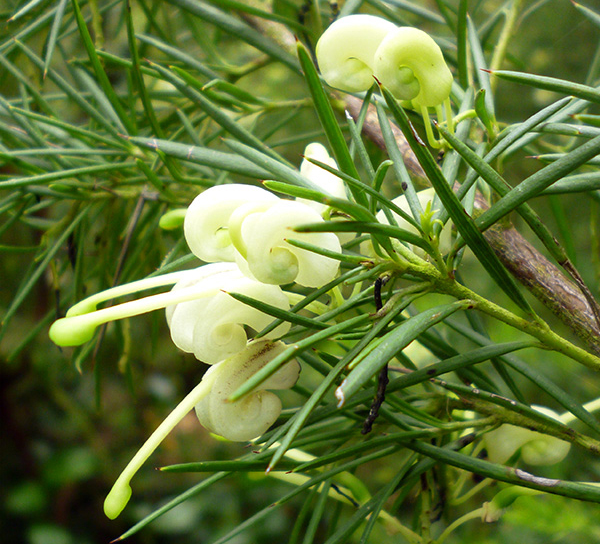 Lemon Flowering Grevillea
These super-tough shrubs are drought tolerant (I've proved that in my garden). The word many nursery catalogues use for Grevilleas is 'tolerant' - an excellent characteristic for a shrub in my garden! Except they dislike being fertilised.
Australian Grevillea