A New Zealand Garden
Moosey's Country Garden is situated in West Melton which is 20 km from Christchurch, New Zealand, on the flat Canterbury plains in the South Island. Our property is almost flat and lies in the flood plain of the Waimakariri River.
Gardening styles in New Zealand are very much determined by location. Gardens in the far north can grow more tropical plants, while my garden in the south has to plan for winter frosts and the occasional snowfall.
Native Evergreen Plants
New Zealanders are very proud of their native evergreen plants, and our gardens use these extensively. Much of the original bush and forest was cleared hundreds of years ago, and specialist nurseries are working to conserve all the varieties of plants.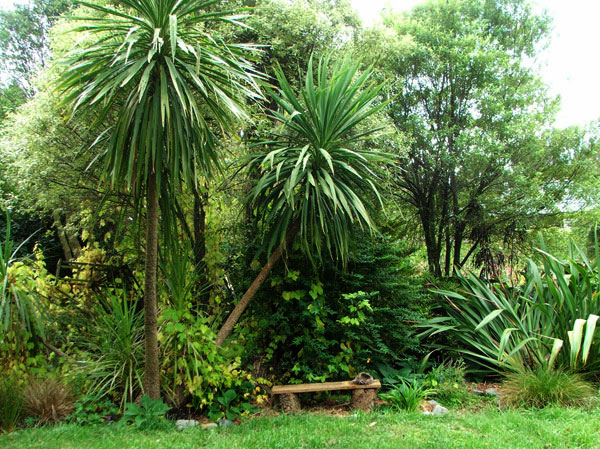 New Zealand Green Cordylines
Many gardening influences come of course from Britain, with cottage gardens, perennial borders, and the like. South African plants and bulbs in general grow well here too.
South Pacific Influence
Much is said of the South Pacific influence in New Zealand gardening style. Certainly many northern gardens have created the mood of a traditional island paradise. It's just a little bit frosty in winter for my garden to follow them!
New Zealanders are known for their informality and their love of the outdoors. There are many varied gardens in real New Zealand to explore - potagers, Japanese gardens, gardens with rows of dahlias, scree and gravel gardens, rhododendron parklands, lavender gardens, chic inner city courtyard gardens, etc. - with tours and open garden schemes (Mooseys is a bit shy of these).