Crab-Apple Charlotte
Malus coronaria 'Charlottae', a crab-apple which I've been calling 'Charlotte', grows in the back of the Stumpy Garden near the lawn. It's the only blossom tree in this garden, and late in spring is covered in semi-double shell-pink flowers.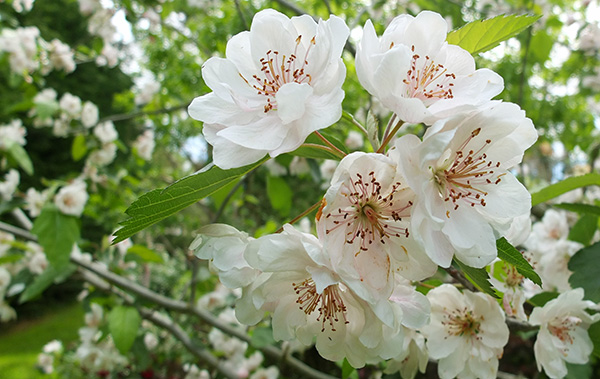 Malus coronaria Charlottae
The crab-apples themselves are large, and colour yellow when they're ready to drop (or when someone industrious decides to make jelly or wine from them). The birds won't eat these crab-apples, so they end up covering the ground and the little path, ready to topple a gardener with dodgy balance.
Malus coronaria Charlottae
The tree is a bit untidy and gangly in growth - branches will readily grow the wrong way and cross over others. The weight of fruit in summer stretches things, too, and it's hard to use the nearby path without getting hit on the head.
Crab-Apple Charlotte
But the blossom is amazing. Such a beautiful display, coming late in spring, and seemingly tough enough to withstand the wind.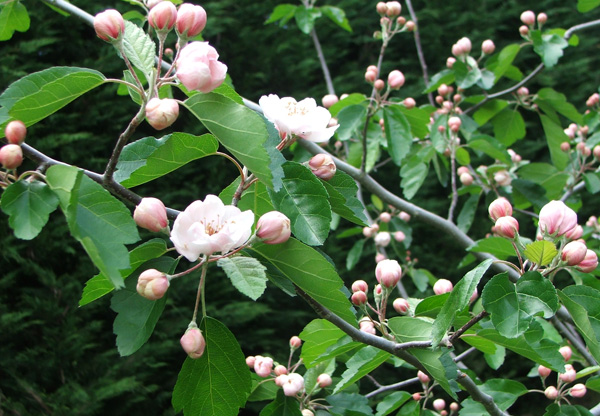 Charlotte Crab-Apple is Blossoming