Secret Lawn
At the back of the big willow stump there's a small, enclosed lawn, which is delightfully warm (and shady) in summer. The surrounding rhododendrons have filled out and the Oak trees grown taller. So this lawn has become a secret, sheltered, special place in which to sit and dream.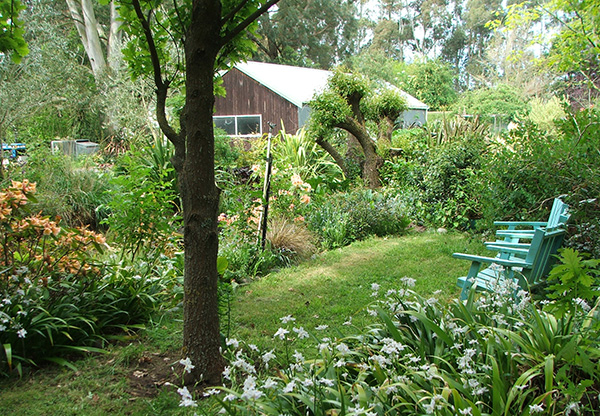 The Secret Lawn
I didn't initially know what colours the rhododendrons would be - they all came from the nursery's sale table, with no labels. Rather delightfully they are an amazing collection of warm fruit salad colours.
Secret Lawn - 2008
Some brightly painted turquiose blue garden seats are installed in this quiet, contemplative space. Yippee! They are much enjoyed, by me and my cats.
Secret Lawn - 2004