Pebbles
Pebbles
Welcome to Pebbles, our newest dog. She is a black and white Border Collie, a full sister to Winnie, but a couple of years younger.
Now Pebbles is a quirky dog. This means that her antics can be quite cute when I'm in a dreamy, indulgent mood. At other times, however, her behaviour isn't so appealing! But she and I are a 'relationship in progress', and at the time of writing we've only been together for six months.
And Pebbles is an interesting dog. Sometimes she is highly motivated and really works well with me, and I love and appreciate her dogginess. At other times she tests my patience, and I'm not so sure I understand her at all.
Socially, Pebbles is a nervous dog. But we are working though this issue, and it's early days. And one of the best things of all - she adores the little children who visit.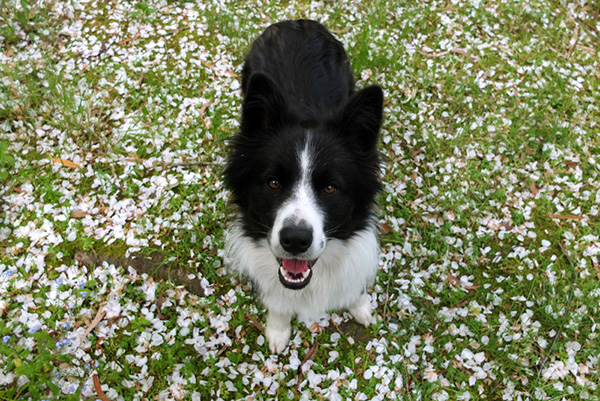 Pebbles
Finally (hmmm) she's settled down to living with cats, though she still can be overly-obsessed with Tiger the tortoiseshell. Mind you, Tiger doesn't help - lying voluptuously in the middle of a doorway, furry tummy on show, legs lazily stretched out in all directions. What is a young dog supposed to think, let alone do?
Dogs Playing
Pebbles and Winnie have a reasonably OK relationship. Just lately we've been having one-on-one dog time, to get some balance back into Winnie's dog-life. Pebbles, though younger, is inclined to dominate.
I can't deny that I've had huge problems with Pebbles - you'll be able to tell this from my carefully chosen adjectives! But it's unfair to list a dog's faults - after all, she has no right of reply, and I hate to sound negative. You are a work in progress, dear dog, and there's a lot in your character that's wonderful and loving. Let's leave it at that. C'mon, lets throw your frisbee. Wait a minute - where's your stick?