Variegated Foliage Plant
Here are the clumps of variegated Iris Japonica which I've used to fill in some spaces between the old tree stumps in the Dog-Path Garden.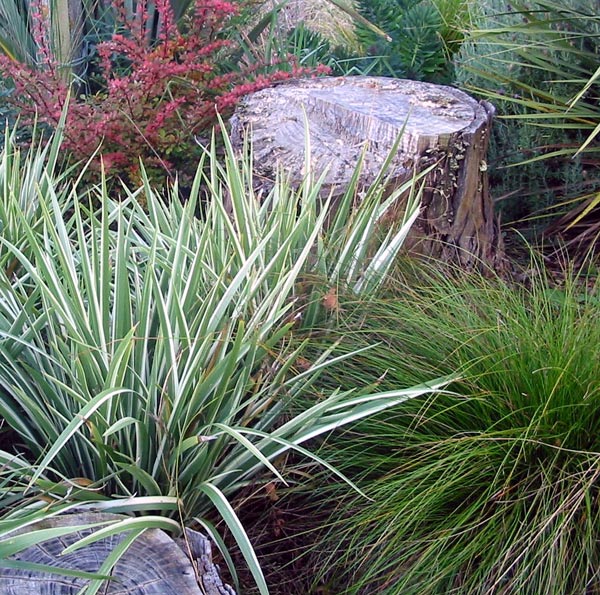 Variegated Iris Japonica in 2002
I use the plain green Iris Japonica everywhere in the Moosey garden for mass plantings. Periodically I get sick of them looking scruffy and pull them all out. So far this is the only garden that the variegated variety lives in.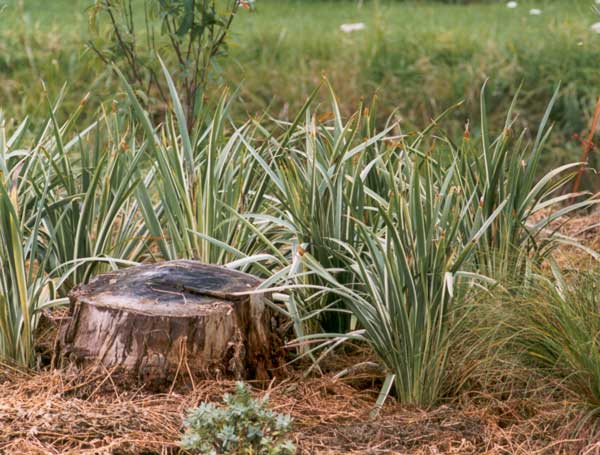 Variegated Iris Japonica Just Planted
This picture was taken in the year 2000 when I first dug this area, as the Dog-Path garden expanded along the water race. The Variegated Japanese Irises have been a very successful planting, but the plants need grooming to stay looking good. I like the colours of the variegation - cream and sage green.