Lemon and Terracotta Daffodils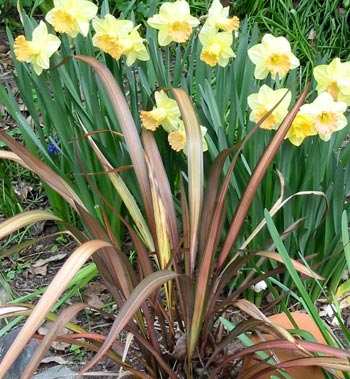 Lemon and Terracotta Daffodils
I have a clump of these unusually coloured spring daffodils growing in the driveway garden. Their petals are a lemony yellow, and their trumpets are the colour of terracotta.
They make a pretty colour co-ordinated picture with the brick red tones of the neighbouring small flax, growing by the edge stones of the border.
Flowering in Mid-Spring
In this particular spot these daffodils flower mid-season. I'm lucky that there are no bright yellow trumpets nearby to ruin their subtle shades!
I get most of my daffodil bulbs from a local Canterbury daffodil farm. I chose these bulbs from the description of their colours, and bought a bag of a dozen (I remember they were quite dear).
Close-Up of Lemon and Terracotta Daffodils