Apricot-Pink and White Daffodils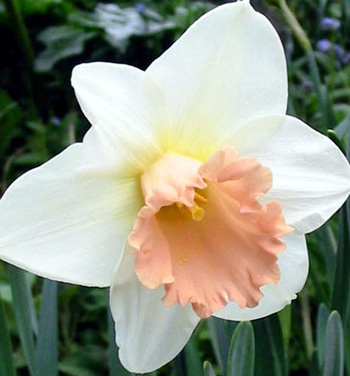 White Daffodil with Pink Trumpet
I've grouped together some different varieties of the apricot-pink and creamy white daffodils which I grow - this colour combination is so beautiful and subtle.
Bags of Mixed Bulbs
Walking around the spring garden I often wonder if I should relocate all the pink toned flowers into one colour themed garden bed. Many garden design books warn of buying bags of mixed bulbs.
These beauties all came from some large bags of mixed daffodils I bought from a local daffodil farm. It's surprising that any of them flowered at all - the new owner naively mixed them up in a concrete mixer, not realising that they might get damaged (sounds like something I'd do).
It was a great chance for a budget gardener to purchase 1000 of this special mix for half price! Many were planted along the fence-line by the road. They are a lovely sight in early spring, welcoming me home if I've been away.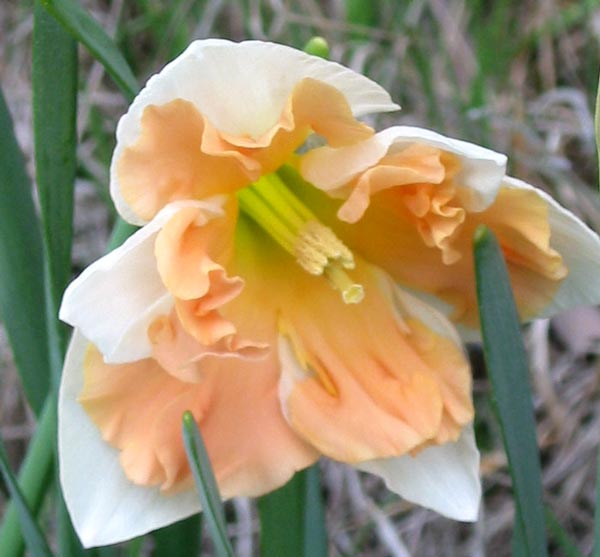 Apricot-Pink and White Daffodil
The daffodils are not too tall, so they're not as affected by the occasional gusty spring winds. Strong stems are important in the Moosey Garden.
Apricot and Cream Daffodil
Daffodils have certainly come a long way from the bright yellow trumpets that inexperienced spring gardeners (I was one of those once) think of!