Roses in the Allotment Garden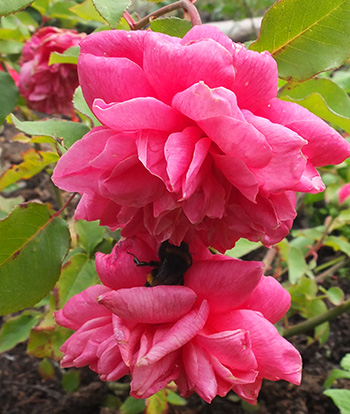 Archduke Joseph Rose
I know what a traditional 'Allotment Garden' should be : a long strip of fertile land, with rows of sensible vegetables, companion flowers like marigolds, and maybe some sweet peas climbing on a home-made trellis. So what are all these roses doing in here? Oops...
My so-called 'Allotment Garden' is a narrow strip of sunny soil running straight down my side driveway. When I first cleared it and laid out the garden shapes I was quite clear on its functions. One - it could house my spare plants : irises rescued from shady garden borders, perennials (like daylilies) which craved a sunny home, and so on. Two - it would be my productive (AKA vegetable) garden.
No Thought of Roses!
There was no thought of roses. The Allotment Garden was super-sunny, and I kept on enriching the soil. Then I went to a rose sale. Oh dear. I had fun. I bought some Mrs Oakley Fishers, Graham Thomases, Penelopes, and an Archduke Joseph.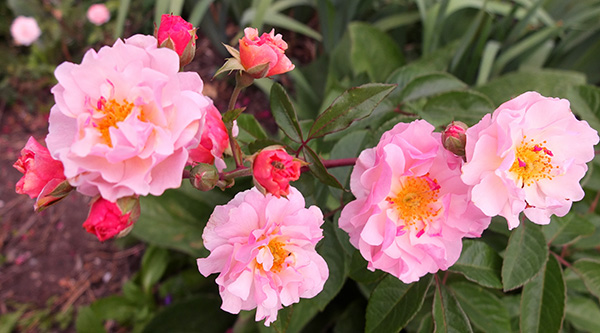 Cornelia Roses
I bought five Roseraie de l'Hays. And, imagining a long trellis (while in reality getting Non Gardening Partner to construct a rope swag) I bought Crepuscules, Buff Beauties, and Cornelias. I would train them!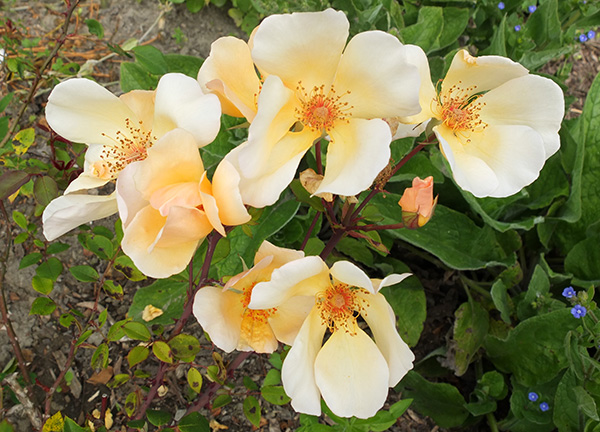 Mrs Oakley Fisher Roses
But there's more! Feeling sympathetic, I shifted in a couple of scary rampant pink ramblers (which I suspected were American Pillar). This was like letting loose a pair of raging monsters. After two summers their thorny canes stretched out everywhere but along the rope, and I tried to dig them out. Sorry about that, but they were just too rampant. And I wasn't totally successful, either.
And there's still more! Five recycled roses (including the hybrid tea Aotearoa) had to be moved from other, unsuitable garden locations. Not a problem, darlings. Into the Allotment Garden you pop, just make yourself at home...
Penelope Roses
In its heyday there must have been thirty roses in this narrow strip of garden. But alas! The watering needs were huge, and many of the bush and hybrid tea roses struggled. And when a rose struggles it's pretty obvious - hardly any flowers, or at the worst none. So earlier this autumn I dug all the littlies out, just leaving the fence-line climbers and ramblers, the rugosa hedge, and a trio of Graham Thomases (I promised faithfully to keep them well-watered and manured).