Hestercombe and Home...
My final day in England has been spent driving from Devon across country to Heathrow. My journey has been well-planned, with a couple of famous English gardens and an ancient historical site to visit en route. And I'm so much closer to going home to my own (not-so-famous) garden...
Friday 25th July
Today I drove to Hestercombe, which (strangely) I really, really liked. It was a formally designed garden, but totally honest, and on a splendid scale. Wandering by Pear Lake I discovered that my last film had stuck and wasn't winding on. Phew! I managed to fix things and get some photographs.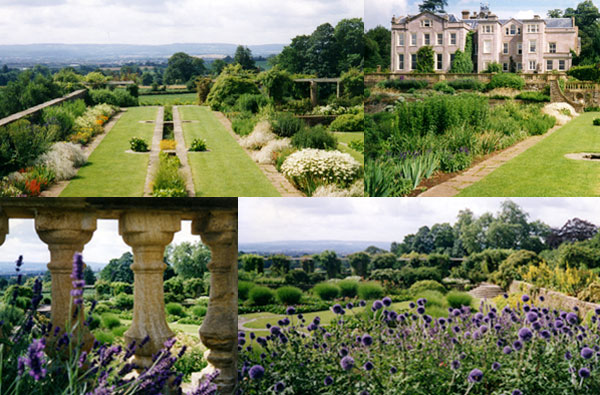 Hestercombe Garden Pictures - 1997
The Somerset Fire brigade live in the house here - strange! The garden is a famous Luytens-Jeckyl collaboration. Purple cornflowers - I want some!
Hestercombe Gardens - 1997
Then I drove on to Marjory Fish's garden. It was messy, and I didn't really like it. But Marjorie Fish was a really important gardener, historically. Anyway, I suspect my thoughts were too focused on going home.
Marjory Fish's Cottage Garden
I got hopelessly lost in Devizes. Interestingly this is 'twinned' with four towns, one of which is New Zealand's Oamaru - so the word should perhaps be 'quadded'? But then I found Avebury, and was pestered by an elderly gent with lecherous overtones. His overtures went something like this: What a pity he hadn't met me earlier - we could have taken a tent on top of the Ridgeway... Good grief! He almost spoiled my visit, but I threw him off. He'd only started talking to me about the Ashes cricket (Australia playing England) because he thought I sounded Australian.
Home to New Zealand!
Then I hit Heathrow, returned the car, and bought a travel pillow. I'm going home! I hope I can buy some seeds of those purple Hestercombe cornflowers when I get back to New Zealand. I could grow them in memory! Byeeee...