Eggy's Garden Mail Box
I am Moosey's eldest son and the webmaster, designer and photographer of this site.
I left Moosey's Country Garden in June 2001, and now work in London for a leading financial firm. When I have acquired a digital camera, I might be persuaded to take an English garden photo or two.
I may know most of the plants in Mum's garden by name but I'm more of a computer nerd than a gardener, so please send any gardenly questions or comments you have to Moosey.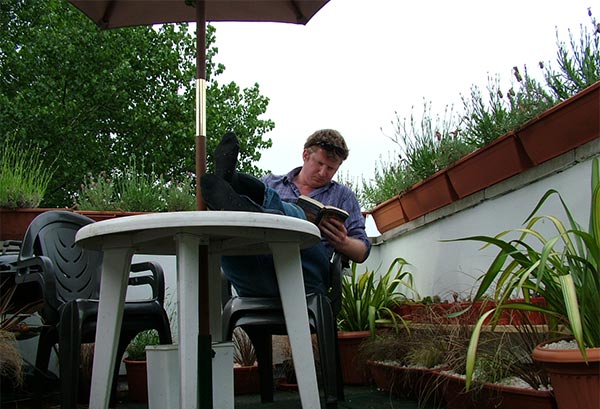 The webmaster hard at work
Please check the copyright section for information about borrowing images and text from our site. The copyright section also has information about reciprocal links. name for anyto If you have any website related questions, drop me a line and I'll do my best to help.