Spring Treasures
The Island Bed has lots of colourful treasures which flower through winter into spring. I particularly enjoy this plant pairing - a large patch of Hellebores, nestling in behind a frothy purple-flowering shrub, name unknown.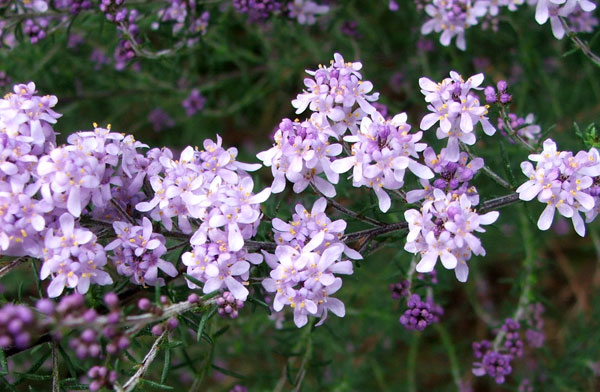 Purple Mint Bush
I suspect the shrub is an Australian. It's very flowery right at the beginning of spring, and needs to be trimmed after flowering.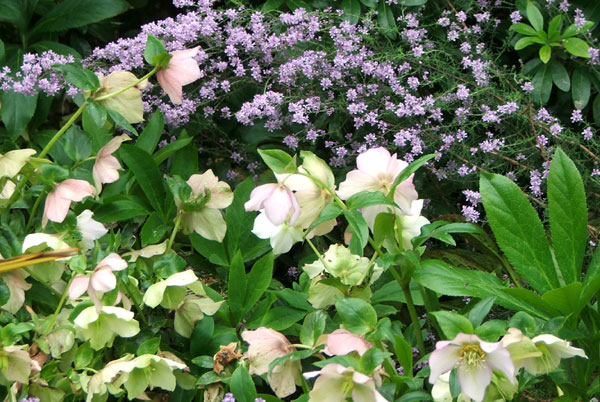 Spring in the Island Bed
I planted just a few Hellebore plants here in the Island Bed here when we first came to Mooseys. It's the perfect place, and they've formed quite a colony. Their creamy-white flowers lighten up the winter months.
Spring tulips
Many of my tulips have ended up being planted in the Island Bed, for better or for worse. They are not often replaced - one year you see them, the next year you don't.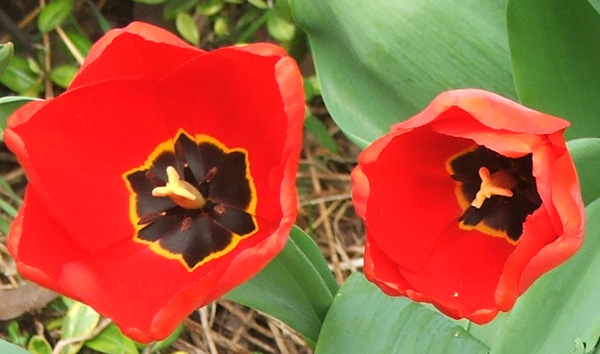 Red Tulips
Original photographs show huge numbers of bright reds - sadly they've decreased in number. I've introduced clumps of different colours throughout the years, planting them on the edge where I can see them from the house. But then I forget...
Please Plant More Red Tulips...
Tulips are to be treasured for their bright flashes of spring colour. Perhaps next year I'll plant more of the beautiful basic reds.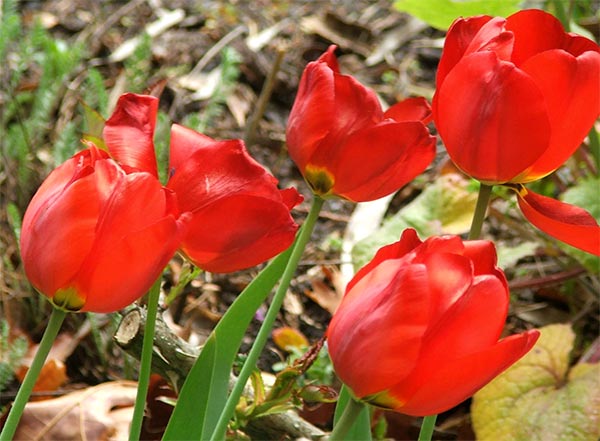 Red Tulips