Blue Corydalis
Back in the old days when I read gardening magazines and took notice of what they said, a must-have perennial kept popping up in the pages. It was a blue flowering Corydalis - and I still enjoy its appearance each spring.
A New Age Perennial
As an impressionable young gardener (alas, young in gardening years only) I had to have one - the writers in my garden magazine said so. This was the new age perennial which was taking New Zealand by storm. So I mail-ordered in some Corydalis plants and planted one in a planter box by the house decking. I'd read that Corydalis 'disappeared' over summer, so this was the best way not to lose my new blue treasure. I was a Corydalis novice - I'd never even seen the yellow-flowering woodland variety.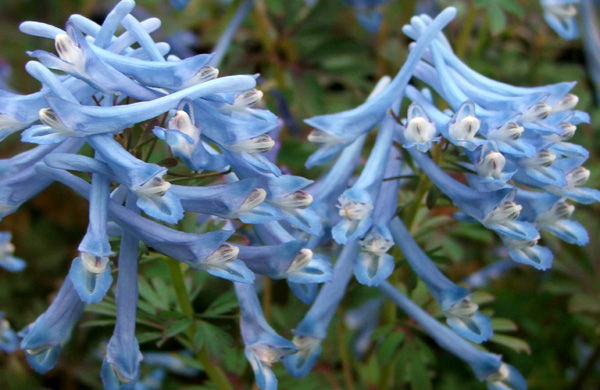 Blue Corydalis Flowers
It is a pretty perennial plant, in both flower and its delicately shaped foliage. And sure enough it does disappear from view in the hotter months, but every spring it's back, just a tiny bit bigger, with those wonderful Wedgwood blue flowers.
The name 'Corydalis Flexuosa China Blue' rings a terribly distant, tiny, tinkling bell. Height - 25cm - seems OK, as does the picture I've found by google searching. I always knew my Corydalis was called 'Something-or-Other Blue'...