Spring Dance Rhododendron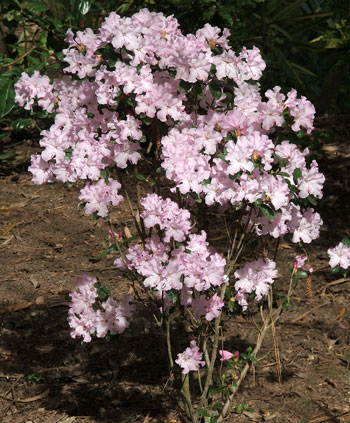 Spring Dance Rhododendron
Some rhododendrons are born fussy. Top quality free-draining mulched soil? They sulk. Water? There's either too much, or too little... Sun - aargh! Shade - aargh!
Spring Dance
I pride myself that I've always provided THE perfect conditions - I know I have! Then leaves have turned yellow, and flowers have gone completely AWOL. Hmm... Not the USA raised hybrid rhododendron called Spring Dance, though...
Spring Dance has been a pleasant rhododendron surprise. This smallish rhododendron came from a bargain bin, and I planted it behind the pond. There's no irrigation, apart from the odd friendly bucket of pond water, and little hope for fancy food. Home-made compost is the only extra - it's dusty and twiggy, and does little to inspire me, let alone a rhododendron.
A Beautiful Sight
But Spring Dance doesn't seem to notice. Each year, quite early in the spring season, it bursts out and covers itself completely in pale lilac flowers. It's such a beautiful sight, sitting there in super-sandy soil, surrounded by the toughest shrubs on the country block.
Is this a fragile, wafting dance? No way. The flowers last longer than the nearby plum tree blossom, and the wind doesn't feature.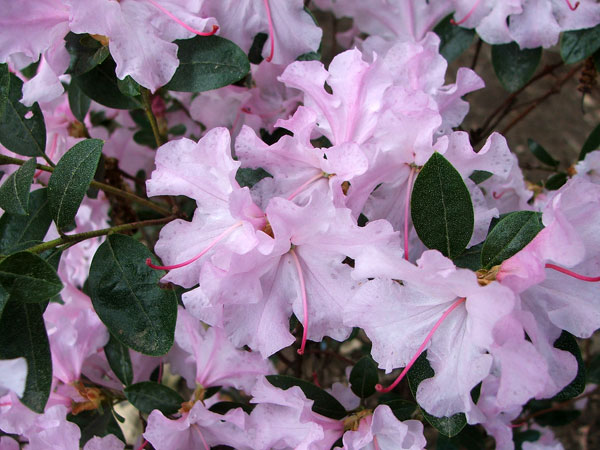 Spring Dance Close-Up
Spring Dance is an USA raised rhododendron hybrid, and flowers in the middle of spring.