Claude Monet Rose
One of my latest rose plans is to start a collection of modern striped roses. Another idea for a collection is to get each of the roses named after famous painters. With the rose Claude Monet I can get two for the price of one!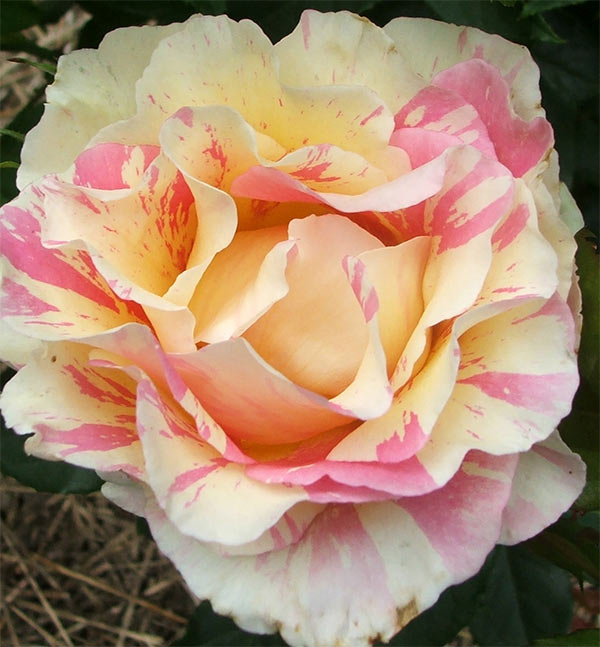 Striped Rose Claude Monet
Claude Monet is one of my newest roses, planted just last winter in the back of the Willow Tree garden. I found him (and his friend Picasso) languishing in plastic bags at the local supermarket, both with large red sale price tags. Naturally I couldn't just leave them both there...
Claude Monet in Autumn
Claude could easily become one of my favourite roses in record time. What beautiful colours this striped rose has! And how very subtle! Ah - but will he grow up strong and healthy? Only time will tell - let's hope that Claude Monet the rose is as enduring as his painter namesake.